JetPrivilege Customer Care Toll Free Number & Address : Jet Privilege
Company : Jet Privilege Pvt. Ltd.
Head Quarters : Mumbai
Industry : Airlines
Service/Product : Flight Ticket Booking,Cancellation Service,Parcel Service
Website : https://www.jetprivilege.com/contact-us
Want to comment on this post?

Go to bottom of this page.
JetPrivilege Customer Care Number
Jet Privilege Private Limited (JPPL) is an independent, loyalty and rewards Management Company formed in 2014.
Related : Etihad Airways Customer Support Toll Free Number : www.customercare.gen.in/7422.html
Post the strategic alliance between Jet Airways and Etihad Airways, with the aim to manage, market, operate and further develop JetPrivilege – an internationally acclaimed award winning loyalty and rewards programme…
Toll Free Numbers & Email Address
Phone Number :
India :
Metro Cities : For Bengaluru, Chennai, Delhi, Hyderabad, Kolkata and Mumbai, dial – 3989 3333
Other Cities : Prefix the city code of nearest metro city and dial – 3989 3333
United Kingdom : 0808-101-1199*
USA and Canada : 1-877-U-FLY-JET* (1 877 835 9538)
Email Address :
For member queries & requests : memberservices AT jetprivilege.com
For Award Flight redemptions : jpredemptions AT jetprivilege.com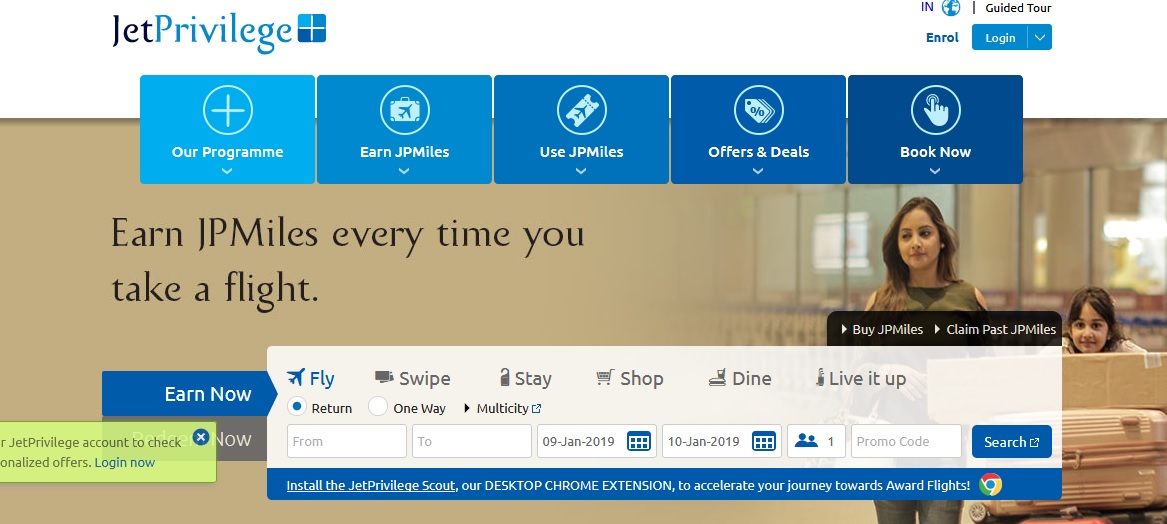 Customer Service Centre
While we hope our website is able to address all your queries, should you require any additional assistance, our JetPrivilege Guest service executives will be pleased to assist you.
The timings and contact numbers are as below  :
India
Days and Timings : Monday – Sunday – 0630:0030 IST
Contact Number : 3989 3333
USA
Days and Timings :
Monday to Friday – 0900:1800 GMT
Saturday – 0900:1330 GMT
Sunday – Closed
Contact Number : 0808-101-1199*
UK & Canada
Days and Timings
Monday to Friday – 0900:2100 EST
Saturday – Closed
Sunday – Closed
Contact Number : 1-877-835-9538
Contact Address
Jet Privilege Pvt. Ltd.
A wing, 2nd floor,
Times Square,
Andheri – Kurla Road,
Andheri (East),
Mumbai – 400059, India.
Customer Care FAQ
I lost my baggage tags. Do I have to pay any replacement charges to re-issue them?
A processing fee of 250 JPMiles will be charged for reissuing of baggage tags. Please send a written request to the JetPrivilege Service Centre.
I lost my JetPrivilege membership card. Do I have to pay any replacement charges to re-issue it, and will my JetPrivilege number change?
The membership card is reissued free of cost for all Platinum, Gold and Silver members. For Blue Plus members, a processing fee of 500 JPMiles will be charged. Your JetPrivilege membership number will remain the same.
Please continue to quote your membership number for all your bookings to ensure auto-recording of your JPMiles.
How do I get a JetPrivilege membership number?
Once you enrol into the JetPrivilege programme, you will receive an e-mail with your JetPrivilege membership number and other account details. For automatic accrual of JPMiles, don't forget to quote your JetPrivilege membership number while transacting (i.e. at the time of booking or check-in etc.) with our air / non-air partners
Can my company join the JetPrivilege programme?
JetPrivilege membership is restricted to individuals only. However, with the Business Rewards+ feature, small and medium enterprises can now be enrolled into the JetPrivilege programme and have a company level JetPrivilege account where both the company and employees can enjoy the benefits of the programme.
Currently, creating Business Rewards+ account is possible by subscribing to the corporate co-brand credit cards offered by our banking partners – American Express and ICICI Bank.
Please note :
The Business Rewards+ programme feature is currently available only for members within India.