BRPGRA Bihar Toll Free Number : lokshikayat.bihar.gov.in
Organisation : Bihar Prashasanik Sudhar Mission Society General Administration Department, Bihar
Service Name : Toll Free Number
Headquarters : Patna
Industry : Government
Service/ Product : Bihar Right to Public Grievance Redressal Act (BRPGRA) Services
Website : http://lokshikayat.bihar.gov.in/ContactUsEn.aspx
You can now ask your questions about this Customer Care Contact detail.
Please go to the bottom of this page.
BRPGRA Toll Free Number
Toll Free Number : 18003456284.

Call to register grievance and to know the status of grievances Daily working hours between 09:30 am to 06:30 pm)
BRPGRA Grievance Email
To file a grievance by email please send your email to above email-id info-Lokshikayat-bih@gov.in
Software Related Issues
Call for software related issues : 06122215239 Monday to Friday (10:00 am to 05:00 pm)
About Acts:
With an aim of redressing the grievances/complaints and providing relief/benefit sought by the common public in a time bound manner, the Bihar Right to Public Grievance Redressal Act has been implemented in the State with effect from June 5, 2016.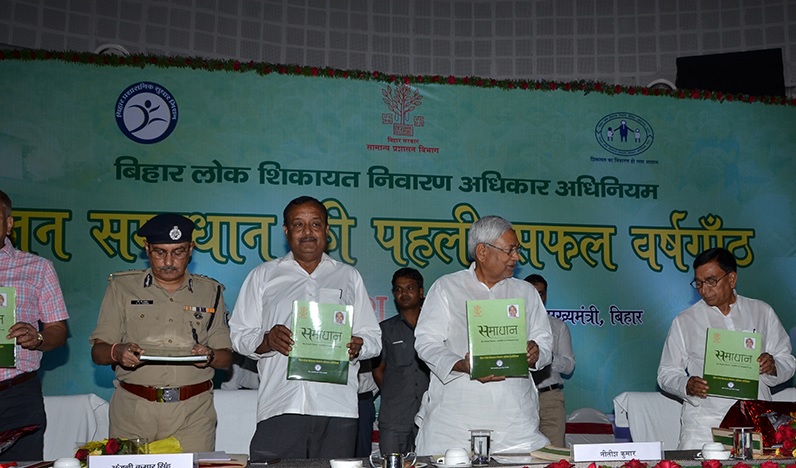 What is unique about this Act?
This Act provides a legal right to all the applicants for:
** Receipt of all grievances and applications for relief/benefit
** Hearing of their grievances,
** opportunity of redressal, and
** getting the information about the decision taken on the grievance,
** within 60 working days.
As soon as the complaint is registered, the applicant is informed of the date of the hearing along with the registration id, through an acknowledgement receipt. The hearing on the complaint is held by an independent quasi-judicial Public Grievance Redressal Officer (PGRO) to redress the same, with the complainant & the concerned Public Authority treated at par.
Also, the copy of the order passed on the complaint is made available to the complainant and, in case the complainant is dissatisfied with the decision taken, he/she can file an appeal.
What kind of complaints can be lodged?
** To get any benefit in relation to any scheme, program or service being run by the state government in the state or
** In case of delay or failure to receive such benefit, or
** Complaint can be filed in case of any public servant violating any rule – policy – law being implemented in the State.
For convenience, the list of subjects for filing of grievances has been made available at the public grievance receiving centers and on the website.
Who can file a complaint?
Complaints can be lodged by any citizen or group of citizens or an organization and that too free of cost. There is no pre-qualification required for filing a complaint.
How to file a complaint?
** At the Grievance receiving counters established at Sub-Division, District and State HQ level, or
** Online through web portal www.lokshikayat.bihar.gov.in, or
** Call centre through the toll free number 1800 345 6284, or
** Mobile App 'Jan Samadhan', or
** Email info-lokshikayat-bih@gov.in , or
** Through Post (respective Sub-Division, District or Department Public Grievance Redressal Officer)
Note:
Information-cum-facilitation centres are also available to provide support and other information for lodging complaints.
In the last two years, more than 3 lakh people have gotten their problems related to drinking water, sanitation, toilet construction, housing scheme, ration, electricity related matters, encroachment, land records, education, health and other welfare programs, redressed through this Act.
If you want to get any benefit related to any scheme/program/service being run by the state government in the state or if you have any complaint regarding it, feel free to file a complaint under this Act and take advantage of this transparent, accountable, effective and pro-public system.