Kerala State Consumer Helpline : consumeraffairs.kerala.gov.in
Organisation : Kerala State Consumer Affairs Department
Service Name : Helpline/Toll Free Number
Headquarters : Thiruvananthapuram
Industry : Government
Service/ Product : Civil Supplies
Website : http://consumeraffairs.kerala.gov.in/helpline-number/
You can now ask your questions about this Customer Care Contact detail.
Please go to the bottom of this page.
Kerala State Consumer Helpline
Kerala State Consumer Affairs Department, Helpline Numbers.

Helpline/Toll Free Number
State Consumer Helpline – Toll free telephone number 1800-425-1550.
National Consumer Helpline
(Sponsored by Deptt. of Consumer Affairs, Govt. of India)
Toll Free No. 1800-11-4000
Toll No. 011-23708391
(5 Line) (Normal call charges apply)
SMS No. 8130009809 (24 Hrs.)
You can also log in your complaints at www.nationalconsumerhelpline.in
Contact Address
Consumer Affairs Cell Commissionarate of Civil Supplies,
Public Office Building, Near Museum,
Thiruvananthapuram,
Phone Number: 04712322155
About State Consumer Helpline:
The State Government, with the financial assistance from Government of India, have established a State Consumer Helpline. The State Consumer Helpline is established in the Citizen Call centre with the technical support of the Kerala State Information Technology Mission.
Any Consumers can contact the State Consumer Helpline through the toll free telephone number for advice on the rights of the consumers, duties of the consumers, remedies for redressal of consumer disputes. They can also approach the helpline for out of court settlement of consumer disputes.
Complaints regarding the Public Distribution System and ration distribution, complaints related to the Weights and measures and packaged commodities, domestic cooking gas distribution etc. This is the toll free telephone number 18004251550. In short a consumer can approach the State Consumer Helpline through the toll free for settlement of any consumer related problems and disputes.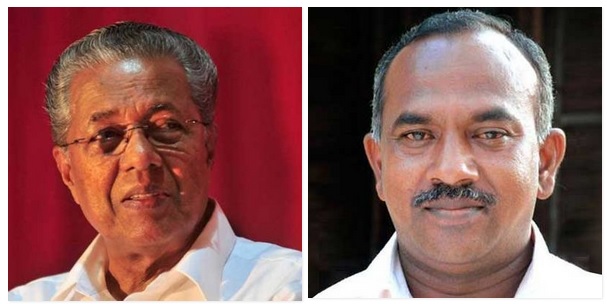 Objectives:
1.To develop a resource centre at state level
2. To develop alternate consumer disputes redressal mechanism at state level.
3. To resolve maximum number of disputes out of court.
4. Early resolution of complaints
5. To reach out to rural consumers.
About Department:
Government have formed a separate department of Consumer Affairs as per the GO(MS)No.352/07/GAD dated 17-07-2007 by incorporating the Section of Consumer Affairs under the Food & Civil Supplies Department and the Legal Metrology Department under the Revenue Department for strengthening and coordinating the consumer protection measures and activities in the state.
The Consumer Protection Act, 1986, one of the benevolent social legislation's in the Country, intends to protect the consumers from exploitation's. The provisions of the Act cover Products as well as Services to provide cheap, speedy and simple redressal to each District and the State Consumer Disputes Redressal Commission at the State Level in Kerala.
The Consumer Affairs Department, Government of Kerala, Thiruvananthapuram is responsible for the formulation and monitoring of schemes on Consumer Protection in the State, and strengthening of the consumer movement, apart from implementing the policy and programmes of the Central Government.