=>>

=>>

Assam Government Emergency Helpline Numbers
Assam Government Emergency Helpline Numbers
Organisation : Assam Government
Service Name : Emergency Helpline Numbers
Headquarters : Guwahati
Industry : Government
Service/ Product : Emergency Services
Website : https://assam.gov.in/en/benefits/Helpline%20Numbers
Want to comment on this post?

Go to bottom of this page.
Assam Emergency Helpline Numbers
** Police GPS/GIS enabled (Guwahati City/ Kamrup/ Jorhat) : Dial 100
** Police (All Districts) :Dial 100
** Medical Emergency : Dial 108
** Fire Emergency : Dial 102
** Child Helpline : Dial 1098
** Railway Emergency : Dial 1512

104 Emergency Services in Assam
104 Sarathi is a round-the-clock free of cost health contact center.
It provides four key services:
** Medical advice using triage (classifying the caller's condition into 'critical', 'serious', or 'stable' states) and providing appropriate advice.
** Counseling services (including but not limited to HIV/AIDS, matrimonial discord, depression, chronic diseases, psychological distress, and suicide prevention).
** Directory information (information about health service providers).
** Complaint registry (citizens can register complaints against any public health provider).
Note:
** The 24×7 medical advice helpline seeks to alleviate many of the minor physiological illnesses, ailments and mental distresses that people experience on a regular basis. Intervention at an early stage helps prevent these cases from escalating into major health issues.
** 104 Health Helpline also provides directory information, details on health schemes, a grievance Redressal mechanism, validation of records for Mother and Child Tracking System (MCTS), and serves as a resource centre for ANMs, ASHAs, LHVs and other health workers.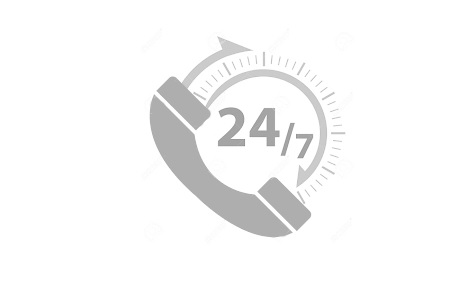 108 Ambulance Services in Assam
GVK EMRI launched 108 services in Assam with a fleet of 20 ambulances on 6th November 2008. Currently GVK EMRI – Assam has a fleet of over 280 ambulances spanning the state and the Emergency Response Centre "ERC", has already attended to average of over 1200 emergency calls per day.
The 108 Emergency Response Service is a free emergency service providing integrated medical, police and fire emergency services. GVK EMRI operates Dial 108 in Emergency in public private partnership with state Governments. The service is normally free to patients.
Eligibility Criteria:
** Medical Emergencies
** Serious Injuries
** Cardiac arrests
** Stroke
** Respiratory
** Diabetics
** Maternal/Neonatal/ Paediatric
** Epilepsy/Unconsciousness
** Animal bites
** High Fever
** Infections
** Police Emergencies
** Robbery / Theft / Burglary
** Street Fights
** Property Conflicts
** Self – inflicted injuries / Attempted suicides
** Theft
** Fighting
** Public Nuisance
** Missing People -Kidnappings
** Traffic Problems (Traffic Jams or Rallies, road blockage etc)
** Forceful actions, riots etc
** Burns
** Fire breakouts
** Industrial fire hazard
Fees including the Payment Mode:
This service can be availed Free of Cost.
Information to be submitted:
** Where the call is placed from. ( District / Taluka / City / Town / Exact location / Landmark)
** The type of emergency.
** Number of people injured and the condition of the injured.
** The caller's name and contact number – for location guidance if required.
How To Apply?
** Call 108 from your Mobile or Landline.
Things Not To Do:
** Do not call 108 if there is no serious problem or emergency.
** It is not a number for enquiry or information gathering.
** Do not play around by dialling 108 as a joke. Otherwise a call in real emergency could be blocked and a life will be lost.
** If you happen to call 108 by accident then do not hang up until the officer asks you to do so.