=>>

=>>

Aligarh Muslim University IT Help...
Aligarh Muslim University IT Help Desk : amu.ac.in
Organisation : Aligarh Muslim University
Service Name : IT Help Desk
Headquarters : Aligarh
Industry : Education
Service/ Product : Technical Queries
Website : https://www.amu.ac.in/sub-page/it-help-desk
Want to comment on this post?

Go to bottom of this page.
AMU IT Help Desk
IT – Help Desk of Prof. M. N. Farooqui Computer Centre is a technology adoption support facility for Campus Users of AMU, it facilitates answering of technical queries and also offers Remote Support related to central IT Services of University for all registered Users.
Related / Similar Contact : Osmania University Hyderabad Contact

All registered users may log their complaint (strictly for those services which are being mentioned in IT Service Catalogue of Computer Centre) at IT-Helpdesk and acquire Support Ticket Number, using any of the following options:
Working Days

Time

Through

Monday – Thursday
8.00 AM – 4.00 PM
          Intercom # 3660

Email ID:  helpdesk.cc@amu.ac.in

(24 x7)

Friday
8.00AM – 12.00 Noon
For support incidents registered through e-mail, Incident ticket number(s), would be sent back by e-mail on the next-business day, during working-hours of the University.
Note:
Support ticket number(s) acquired from IT-Helpdesk, should be retained by the complainant, for any future reference / follow-ups / escalations related to pending complaints (if any).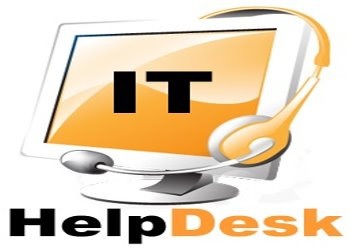 AMU Contact
Aligarh Muslim University Aligarh, Uttar Pradesh INDIA – 202002
+91-571-2700920
Email: amupro@amu.ac.in
Prof. Tariq Mansoor
Vice Chancellor
+91-571 2100994/2702167 +91-571 2102607
vcamu@amu.ac.in
Prof. Zaheeruddin
Pro-Vice Chancellor
+91-571 2701255
pvcamu@amu.ac.in
Mr. Abdul Hamid, IPS
Registrar
+91-571 2700220 Ext: 1121
registrar.amu@amu.ac.in
Prof. S.M. Jawed Akhtar
Finance Officer
+91-571 2703305 ext: 1119, 1193
fo.amu@amu.ac.in
Mr. Mujib Ullah Zuberi
Controller of Examinations
+91-571 2701807, 2703038 ext: 1109
amucontrollerexams@gmail.com
Prof. Mohd. wasim Ali
Proctor
+91-571-2700777
proctor.amu@amu.ac.in
Prof. Mujahid Beg
Dean Students Welfare
+91-571-2700018
dsw.amu@amu.ac.in
Public Relations Office:
Mr. Omar S. Peerzada
Public Relation Officer
FAX: 0571-2702607
E-mail: omarpeerzada@gmail.com
Telephone Exchange:
Telephone Exchange:2700920* (Pilot No. with hunting facility)
Main Console: 9
Console (Medical): 8
Health Services:
Medical Superintendent JNMC: 2720016, Ext. 5600
C.M.O Incharge (U.H.S.) : 2701787, Ext. 4051
University Health Officer : 2701021, Ext. 1269
About AMU:
The university grew out of the work of Sir Syed Ahmad Khan, the great Muslim reformer and statesman, who in the aftermath of the Indian War of Independence of 1857 felt that it was important for Muslims to gain education and become involved in the public life and government services in India. Raja Jai Kishan helped Sir Syed in establishing the university
The British decision to replace the use of Persian in 1842 for government employment and as the language of Courts of Law caused deep anxiety among Muslims of the sub-continent. Sir Syed saw a need for Muslims to acquire proficiency in the English language and Western sciences if the community were to maintain its social and political clout, particularly in Northern India. He began to prepare a foundation for the formation of a Muslim University by starting schools at Moradabad (1858) and Ghazipur (1863).
His purpose for the establishment of the Scientific Society in 1864, in Aligarh, was to translate Western works into Indian languages as a prelude to prepare the community to accept Western education and to inculcate scientific temperament among the Muslims. The intense desire to ameliorate the social conditions of Indian Muslims led Sir Syed to publish the periodical, 'Tehzibul Akhlaq' in 1870.