=>>

=>>

oxygen.jantasamvad.org : Cylinders Refilling Address...
oxygen.jantasamvad.org : Cylinders Refilling Address Delhi
Organisation : Delhi Government
Service Name : Address
Headquarters : Delhi
Industry : Government
Service/ Product : Oxygen Cylinders Refilling
Website : https://oxygen.jantasamvad.org/
Want to comment on this post?

Go to bottom of this page.
Delhi Oxygen Cylinders Refilling
Online Booking for Refilling of Oxygen Cylinders-Delhi Government-Corona Relief
Related / Similar Service : Covid-19 Kerala Jagratha Care Center List
Oxygen Cylinders Refilling Address
| # | District | Refiller | Address |
| --- | --- | --- | --- |
| 1 | New Delhi | Vinayak Air Enterprises | B93 Mayapuri Phase-1 , Delhi |
| 2 | North | Aggarwal Gases | Khasra no 155/3, Phirni Rd, Puth Khurd Village, Delhi, 110039 |
| 3 | North | Kanha Gas | Swaroopnagar, GT road bypass |
| 4 | North | Mahavir Air Solutions | E 4/63, Ground Floor Sector 7, Rohini, Delhi |
| 5 | North | Multan Air | Plot No. 5, Pocket O Sector – 2, Industrial Area Bawana North West Delhi 110039 |
| 6 | North | Salasar Gases | Khasara No. 154/383, Village Pooth Khurd, Delhi : 110039 |
| 7 | North West | Bhardwaj Gas & Hardware Store | Khasra No. 143, Village- Kanjhawala, Nangloi, Delhi 110081 |
| 8 | Shahdara | Devansh Oxygen | New Mandoli Industrial Area Phase-2, Shahadra Delhi |
| 9 | South East | Mayur Air Products | B-49, Ma Anandmayee Marg, Pocket C, Okhla I, Okhla Industrial Area, New Delhi |
10
South East
Vaibhav Oxygen
A-38 B-1 Extension, Mohan Co-Operative, Badarpur, New Delhi-110044
11
South West
Ambe
Nangloi Nazafgarh Road
12
West
Orbit
38, Rajinder Park, Patel Nagar New Delhi New Delhi – 110008
13
West
Paramount Cryo Gases
H-126, Vikaspuri, New Delhi, Delhi 110018
14
West
Shree Shyam Gases
Khasra No. 84/16, Gali No. 2-A, Mundka, Udyog Nagar, Delhi 110041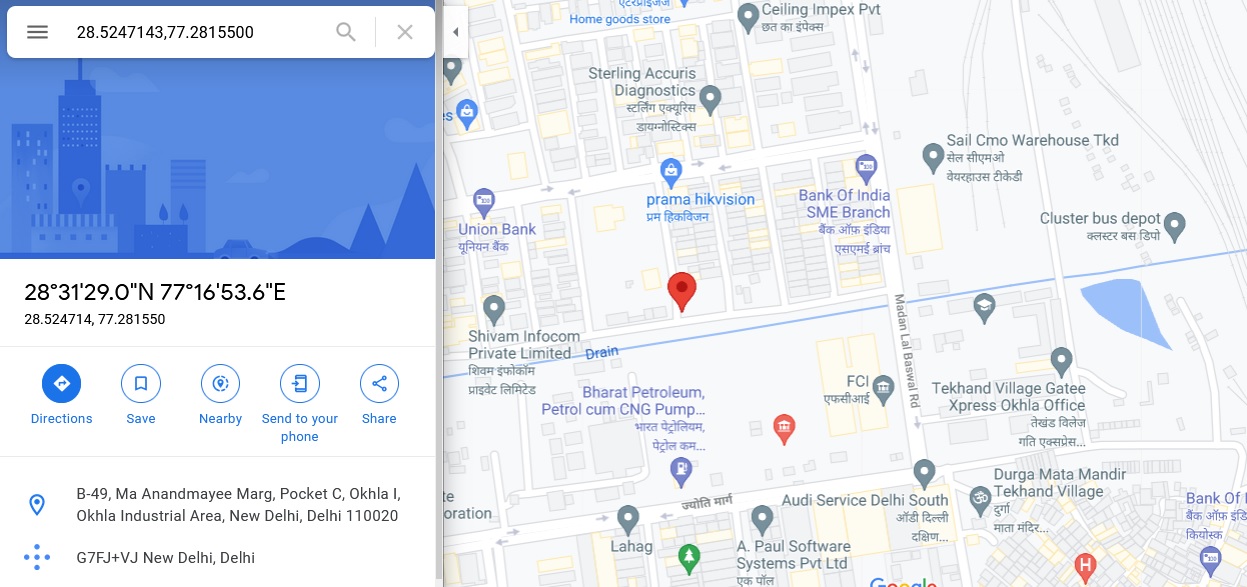 Covid-19:
Coronavirus disease 2019 (COVID-19), also known as the coronavirus, COVID or Covid, is a contagious disease caused by severe acute respiratory syndrome coronavirus 2 (SARS-CoV-2). The first known case was identified in Wuhan, China, in December 2019. The disease has since spread worldwide, leading to an ongoing pandemic.
Symptoms of COVID-19 are variable, but often include fever, cough, headache, fatigue, breathing difficulties, and loss of smell and taste. Symptoms may begin one to fourteen days after exposure to the virus. At least a third of people who are infected do not develop noticeable symptoms.
Of those people who develop noticeable symptoms enough to be classed as patients, most (81%) develop mild to moderate symptoms (up to mild pneumonia), while 14% develop severe symptoms (dyspnea, hypoxia, or more than 50% lung involvement on imaging), and 5% suffer critical symptoms (respiratory failure, shock, or multiorgan dysfunction).
Older people are at a higher risk of developing severe symptoms. Some people continue to experience a range of effects (long COVID) for months after recovery, and damage to organs has been observed. Multi-year studies are currently underway to further investigate the long-term effects of the disease.
Transmission of COVID-19 occurs mainly when an infected person is in close contact[a] with another person. Small droplets containing the virus can spread from an infected person's nose and mouth as they breathe, cough, sneeze, sing, or speak. Other people are infected if the virus gets into their mouth, nose or eyes.
Airborne transmission is also sometimes possible, as smaller infected droplets and particles can linger in the air for minutes to hours within enclosed spaces that have inadequate ventilation.
Less commonly, the virus may spread via contaminated surfaces. People who are infected can transmit the virus to another person up to two days before they themselves show symptoms, as can people who do not experience symptoms.People remain infectious for up to ten days after the onset of symptoms in moderate cases and up to twenty days in severe cases.