=>>

=>>

CCET Admission Help Desk :...
CCET Admission Help Desk : Chandigarh College of Engineering and Technology
Organisation : Chandigarh College of Engineering and Technology
Service Name : Admission Help Desk
Headquarters : Chandigarh
Industry : Education
Service/ Product : Admissions, Trainings and Placement
Website : http://ccet.ac.in/contact.php
Want to comment on this post?

Go to bottom of this page.
CCET Contact
Chandigarh College of Engineering and Technology Contact Email IDs and Mobile Numbers.
Related / Similar Contact : Vidyasagar University Midnapore Contact

CCET Help Desk
General Inquiry (Academics) : academiccell@ccet.ac.in
Admissions Help Desk : admission@ccet.ac.in / +91 172-2750947
Trainings and Placement :tpo@ccet.ac.in / +91 9414403565
Tender Enquiry : Mr.Kulbhushan Chaudhary(AC(F&A)) – 0172 2750943
Get in touch:
Phone :+91-172-2750872, +91-172-2750943, +91-172-2750947
Fax 0172-2750872
Principal : principal@ccet.ac.in
Any Student Verification/Enquiry mail to be sent at the Academics Email Id.
Mailing Address :
Chandigarh College Of Engineering & Technology(CCET)
Sector-26 , Chandigarh,
Pincode: 160019
India.
Joint Admission Committee 2020 Helpline
Dr. Ashwani Kumar : 98728232502
Dr. Sarabjeet Singh : 94637394133
Dr. Ankit Gupta : 94123144794
Dr. Amit Chhabra : 98886238255
Dr. Sunita : 90410593796
Sh. Jagdish Chand : 97795450457
Sh. Manish Kumar : 70872565358
Sh. Ashish Kumar : 97798243209
Ms. Lalita Sharma : 9814364343
For Hostel Inquiry1 :
Dr. Dheerendra Singh (Boys Hostel) 9876439071
Dr. Aradhana Mehta (Girls Hostel) 8054977561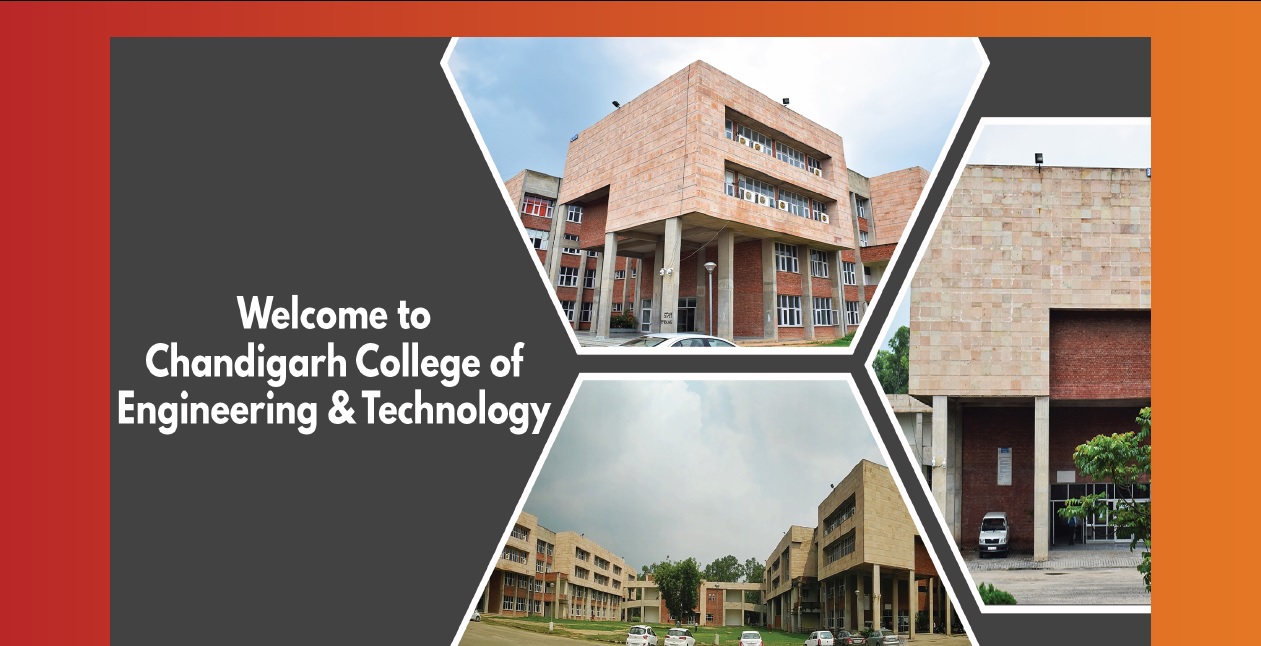 About CCET:
Chandigarh College of Engineering and Technology (CCET) Degree Wing, Chandigarh, a government institute under UT Administration, Chandigarh, was established in 2002. CCET (Degree Wing) has the reputation of being one of the premier engineering college for imparting quality education in Engineering & Technology which is located in the city beautiful sector -26, Chandigarh.
CCET (Degree Wing), Chandigarh, is affiliated to Panjab University (PU), Sector 14, Chandigarh and approved by All India Council for Technical Education (AICTE), Ministry of HRD, Government, of India, New Delhi.
CCET is well known for its huge infrastructure and state of the art facilities. It is also known as Green Campus because it has a unique environment friendly & energy efficient building with fabulous architecture, lush verdant woods and landscape gardens that provide an idyllic academic environment to our students. CCET offers B.E. (Bachelor of Engineering) courses in four streams i.e. Electronics &Communication Engineering, Computer Science & Engineering, Mechanical Engineering and Civil Engineering.
The college campus extends over an area of 32 acres (130,000 m2) of land situated close to the Shivalik ranges and Sukhna Lake. The campus is divided into zones like administration blocks for Degree and Diploma stream, and hostels and residential complex for faculty and staff. In addition to lecture halls, tutorial rooms and drawing halls, the college has an auditorium, library, computer centers, workshops, laboratories and playgrounds.
The college has a branch of State Bank of Patiala with ATM facility, extension counter of Post Office and a canteen. The campus has a unit of the National Cadet Corps (NCC).