IKEA Store Bangalore Contact Number
Company : IKEA Store
Corporate Office : Bangalore
Industry : Furniture
Service/Product : Furniture, Textiles, Decoration, Lighting, Kitchen & appliances
Website : https://www.ikea.com/in/en/
Want to comment on this post?

Go to bottom of this page.
IKEA Store Contact Number
Call : 1800 419 4532
Email : customercare.india [AT] ikea.com
Timing : Available from 9 am-9 pm
IKEA Store Contact Address
IKEA Store
Nelamangala – Majestic Service Rd,
Manjunatha Nagar, Nagasandra,
Bangalore, Karnataka 560073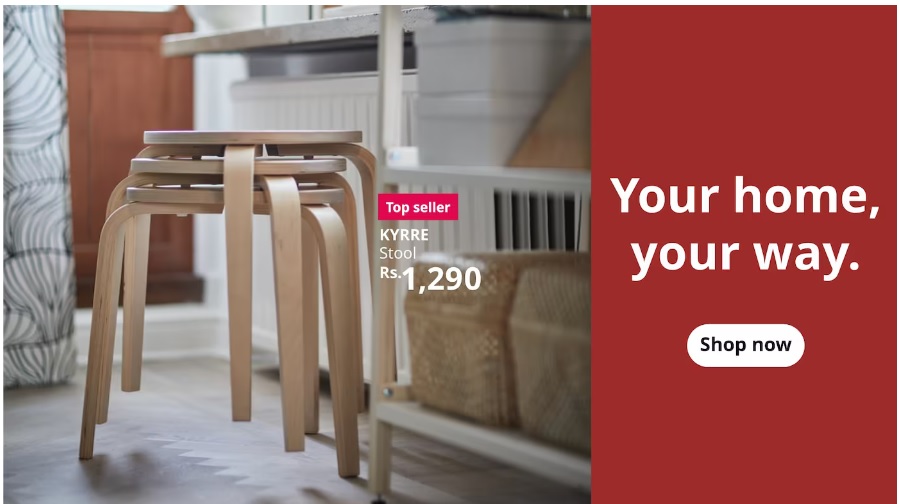 IKEA Store Locations
IKEA Store – HITEC City
Raidurg, Serilingampally, Mandal,
Survey no. 83/1, Plot No.25, 26, Part 29
Panmaqtha, Rangareddy, Hyderabad,
500032, Telangana, India.
Opening hours:
10 am – 9 pm
Call us: 1800 419 45 32
IKEA Store – Navi Mumbai
Turbhe MIDC, Turbhe
Navi Mumbai
Maharashtra 400705
Opening hours:
11 am – 9 pm (Mon – Fri)
11am – 10pm (Saturday & Sunday)
Call us: 1800 419 45 32
IKEA Worli City Store
Unit-1 Level 0, Unit -2 Level 1, Unit -3 Level 2,
Bldg #18 & #10 Trade View, Utopia City,
Pandurang Budhkar Marg, near Kamala Mills Compound,
Worli, Mumbai, Maharastra, 400013
Opening hours:
10:30 am – 9:30 pm
Call us: 1800 419 45 32
IKEA Store – Nagasandra
Manjunatha Nagar, Bagalakunte, Bengaluru,
Karnataka – 560073
Opening hours Store:
10 AM – 10 PM (All days)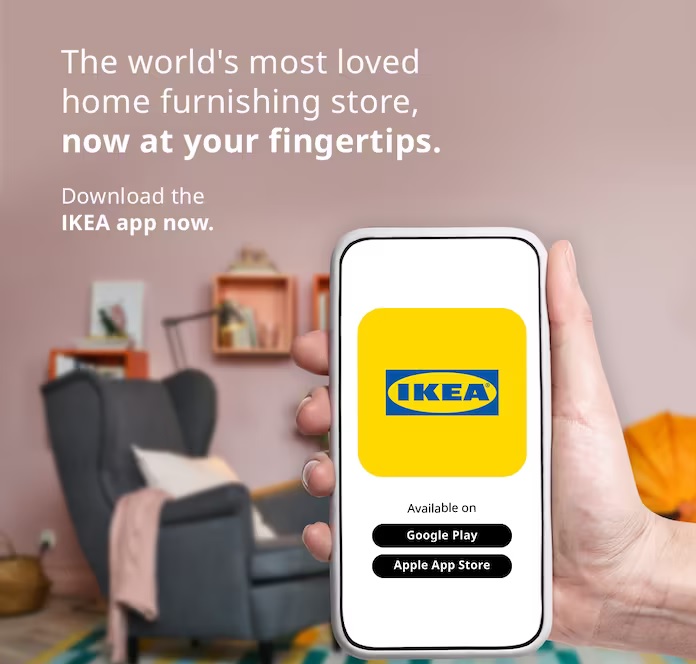 FAQ On IKEA Store
Frequently Asked Questions Of Returns, Guarantees & Complaints In IKEA Store
1.I'm trying to complete the order placement in your website and end up with an error. How can this be solved for?
** The error you are facing could likely be because of stock availability on pin code not being serviceable.
** Please call us at 1800 419 4532 for more help.
When can I expect the refund for my online order that was cancelled?
The refund timeline for an Online order is 7-14 business days from the date of refund issued.
Can I cancel the order once placed, is the refund immediate?
One can cancel the order via the link received on the order confirmation.
Alternatively, you can connect with us on the Toll-free number 1800 419 4532 for further assistance.
I raised a complaint regarding the exchange/refund. Where can I find the status?
** Our team communicates a reference number communicated via Email or when you contact us.
** Please reach the customer support team for the latest update on your complaint by dialling 1800 415 4532
Can I return the items I bought online at one of the stores?
** Yes, the articles bought online or through click and collect can be returned even at the stores.
** We suggest you carry the invoice along as it helps the processing easier.
** The return is possible if the place of delivery/pickup is in the same city where the store is located.
I received the package which was delivered by a third party service provider. There are issues related to damage/missing articles who can I contact?
** In this situation, the respective third party service provider would be the appropriate team to support you further.
** However, if the issue remains unresolved you can contact our team via phone/chat or email for better help.
If screws (missing spares) are missing in the package, can you send them to me?
** If a problem occurs then please call the IKEA Contact Centre at 1800-419-4532 for resolution.
** Our team can book a spare on your behalf free of cost, these need to be collected from the store within 48 hrs. of booking.
The assembly instructions are missing from the package. Where can I find it?
** Assembly instructions can be found on the website on the respective product details page.
** Our customer support team can also share the pdf document within 24 hrs. of the complaint being lodged.
I have issues with the Urban company assembly service completed. How can I get more help?
** In case of any assembly related damages or difficulty in using the assembled articles within 30 days from the date of assembly, Urban Company will rectify them free of charge.
** Please contact their Customer support team via the website/app. In case of any further issues please connect with us via call/chat or email.
How long does it take for the refund to be received for an order placed online?
The refund for orders placed Online including Clock & Collect is 14 business days