=>>

=>>

Blum India Mumbai Contact Number...
Blum India Mumbai Contact Number and Email ID
Organisation : Blum India Pvt. Ltd.
Service Name : Contact Number and Email ID
Head Office : Mumbai
Industry : Home Appliances
Website : https://www.blum.com
Want to comment on this post?

Go to bottom of this page.
Blum India Contact Number
Call : +91 22 69330000
Email : support-in [AT] blum.com
Blum India Contact Address
Blum India Pvt. Ltd.
Times Square building Ground & 1st floor
Western Express Highway Next to Natraj building
Andheri East MUMBAI 400069
Maharashtra INDIA
Related / Similar Customer Care : Arra Online Store Gurugram Contact Number and Email ID

FAQ On Blum India
Frequently Asked Question FAQ On Blum India
1. What are Blum's E-SERVICES?
** Our digital offerings for customers and partners! Online. Up to date. Available around the clock.
** You will find an overview of our services here. Guest users will be able to access a basic range of E-SERVICES.
** To gain access to the full range of services, please register online to obtain your personal customer login.
Please note : Should the E-SERVICE you require not appear in your personal login area, please contact your contact partner.
2. Where can I find CAD data for Blum products?
You will find CAD data for individual products and for whole solutions in our Product Configurator and in our Product Database.
3. How do I get my personal E-SERVICES login?
Just register here free of charge Or ask your Blum contact for personal access data.
4. I've forgotten my E-SERVICES login. How can I reset my password?
Simply click 'Request new password' in the 'Forgotten your password' section on the E-SERVICES' login page.

Please note: If you enter the wrong password five times, your access will be locked.
** In this case, please speak to your Blum contact who will be glad to unlock your access to our full range of services.
** Alternatively, you will automatically receive an E-mail with new access data within 24 hours.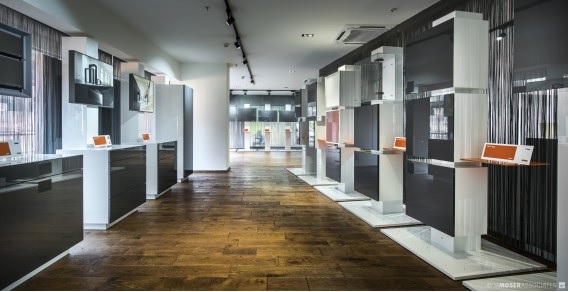 5. How do I request the E-SERVICES application I require?
Ask your Blum contact. He will unlock the application for you.
6. What E-SERVICES does Blum offer?
You will find a list of the services available in the 'Overview' of Blum services.
All electronic applications have been labelled 'E-SERVICE'.
7. Where can I get marketing material such as images, videos and brochures about Blum products?
In our Marketing Media Library,
** This is where you will find professional photos, product and assembly videos, flyers and brochures, assembly instructions, operating instructions, technical data sheets, logos, presentations, certificates, information about displays and models and marketing tools for showroom kitchens.
** You will also find many marketing materials in the Marketing Media Library on our website.
8. Where can I find CAD and CAM manufacturing data for Blum products?

In the following E-SERVICE applications: Product Configurator and Product Database.

Product Configurator: 3D packages of entire fittings applications, 3D data of individual products and 2D installation situations

Product Database: 3D data of individual products
And you can export planning results from DYNAPLAN directly to your CAD/CAM software via theCAD/CAM interface.