=>>

=>>

Time Watch Delhi Contact Number...
Time Watch Delhi Contact Number & Email ID : timewatchindia.com
Organisation : TimeWatch Infocom Pvt. Ltd.
Service Name : Contact Number & Email ID
Head Office : Delhi
Industry : Software Solutions
Service/Product : Thermal Products, Biometric Reader, Smart Lock.
Website : https://timewatchindia.com
Want to comment on this post?

Go to bottom of this page.
Time Watch Contact Number
Call : +91-11–41916615
Email : sales [AT] timewatchindia.com
Timing : Mon – Sat / 09:30 AM – 6:30 PM
Time Watch Contact Address
TimeWatch Infocom Pvt. Ltd.
2nd Floor, B-168/169, DDA Shed, Pocket B, Okhla Phase I,
Okhla Industrial Estate, New Delhi, Delhi 110020

FAQ On Time Watch
Frequently Asked Question FAQs On Time Watch
1. What are the challenges of biometrics?
** The problem is identity management and security. Personal identiiable information (PII) needs to have access control in place to protect from identity theft.
** All it takes is for a hacker to breach any of those databases to leak and steal your biometric identiication
2. What are the applications of biometrics?
(Desktop, Web based, Cloud Based and Mobile App)
3. What is the most effective biometric authorization Technology Why?
** IRIS & Face Recognition System because more accurate method of biometric identiication that captures photos of your eyes and maps your unique iris pattern to verify your identity.
** Iris recognition has a strong acceptance rate based on the non-invasiveness and non-contact, hygienic nature of the technology.
4. How is biometric data stored?
** In Device Memory and Software database biometric data will be broken up into smaller, encrypted iles and stored separately on the server and the storage center of the authentication device.
** Implementing this system makes it more dificult for the data to become compromised as a cybercriminal would need to access both points.
** This way, businesses can maintain control over its biometric data, while also allowing the end-user to store their own data.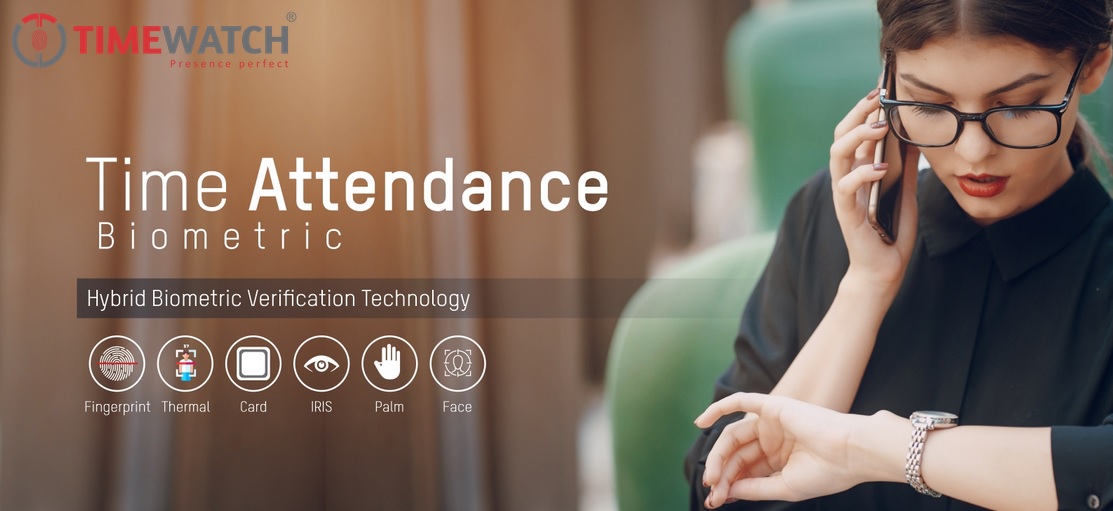 5. What algorithm is used in ingerprint technology?
** The minutiae based algorithm is widely used for ingerprint authentication.
** One of the signiicant parts of this algorithm is the classiication of ingerprints which allows minimizing signiicantly the number of ingerprints referenced for each identiication procedure
6. My employees are concerned about hygiene issues. How do I address this concern?
** You can go for non-touch solution to track your employee real-time working.
** And we will recommend you Face Recognition & Iris Recognition Solution for inexpensive, highly accurate and secured solution.
7. How Does A Time & Attendance System Add Value To Your Business?
** An automated attendance system provides more accuracy in calculating employee pay.
** Employees arehappier when they arepaid on-timeor when time-off requests areapproved without delay.
** Another way to show employees that an attendance system is in theirbest interest is giving them access to their information with Timewatch iAS Software.
8. How does the Biometric Attendance System Work?
** Biometric time and attendance systems use the ingerprints of employees to verify who is actually clocking in and clocking out of work each day.
** The system scans the inger of the employee and match