Watchout Mumbai Contact Number & Email ID : watchoutwearables.com
Organisation : WatchOut Wearables
Service Name : Contact Number & Email ID
Head Office : Mumbai
Industry : Watch
Service/Product : Kids smart watch, General smart watch, Watch Straps
Website : https://www.watchoutwearables.com
Want to comment on this post?

Go to bottom of this page.
Watchout Contact Number
Call : +91 9594051342
Email : watchoutwearables [AT] gmail.com
Watchout Contact Address
WatchOut Wearables
Andheri East, Mumbai
Related / Similar Customer Care : AQFiT Watch Noida Contact Number & Email ID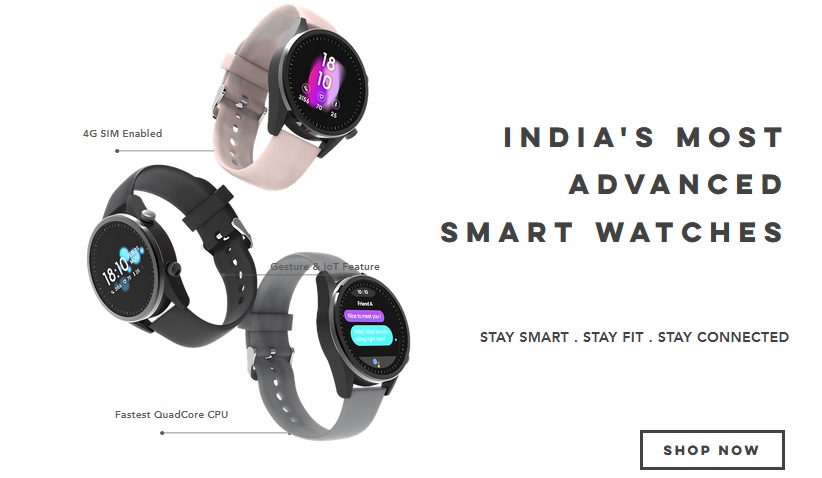 FAQ On Watchout
Frequently Asked Question FAQs On Watchout
1. Dude! I just received my WatchOut Wearable. Is it Dead? How do I start it?
** Well, when you receive the WatchOut Wearable it is recommended to charge it for 2 hours before you switch it on.
** Normally for ease of logistics the battery is drained before shipping your smart watch, so in most cases your WatchOut is out of battery when you receive it and wont switch on until you charge it back.
** How to switch it on : Pretty Simply! Just long press the crown, placed on the right hand side of the dial case.
2. What's the average battery life of the WatchOut Wearable on being fully charged?
** On average usage, the Watchout Timepiece gives around 1-2 days of battery backup. The reason, as expected, is that the maximum battery consumption is from the display.
** We have tried to address it by providing you the option of gravitational sensor, which will turn on the display only when it faces you. For better results you can also try and reduce the display brightness by one point from settings.
** You also have an option of "Power Saving" mode in the WatchOut Smart Watch.In future you may see even better battery in the Watchout devices as the team is working on some innovative solutions.
3. Duh.. Your magnetic charger seems weak. Whats the proper way to charge it ?
** Yeah the magnetic charger is not strong on purpose, so that the heart rate monitor working is not hampered by presence of metal.
** The proper way to charge is by keeping the WatchOut Wearable upside down in the box which you received. It has velvet lining and grove for fitting the dial.
** You should charge either by usb from Laptop/Computer or old 5v,1.2A charging plugs. Do not charge with the new 5v,4A chargers which comes with the latest MI or One Plus phones.
** Normal Charging time : 1.5 hours to 2 hours

4. Please Clarify whether the WatchOut Wearables is water resistant ?
** WatchOut Elegant Smart Timepiece is IP54 water splash proof. You can wash your hands, it prevents sweat from percolating, walk through rain etc.
** However it cannot withstand long water spray and depth of water . Like you cannot swim with it or be in rain for long time.
** So in short, it is not Water Proof but it is Water Resistant
5. Is the Screen Scratch Resistant?
** Yes the glass is scratch resistant. The top glass is IPS 1.22″ capacitive round scratch proof glass screen.
** The glass is hardened/toughened to increase its strength compared with normal glass.
** The overall body has a metallic finish which prevents scratches but scratches are not covered under warranty.