=>>

=>>

Bose Gurugram Contact Number &...
Bose Gurugram Contact Number & Email ID : boseapac.com
Organisation : Bose
Service Name : Contact Number & Email ID
Head Office : Gurugram
Industry : Computer Accessories
Service/Product : Headphones, Speakers, Audio sunglasses
Website : https://www.boseapac.com
Want to comment on this post?

Go to bottom of this page.
Bose Contact Number
Call : 1 800 891 2940
Email Id : in.bose [AT] tvs-e.in
Timing : Monday – Saturday (9 AM – 6 PM)
Bose Contact Address
Bose Corporation India Private Limited
Corporate Edge, 1st Floor, Tower A, Building No. 10
DLF Cyber City, DLF Phase-II
Gurugram, Haryana – 122002
India
Related / Similar Customer Care : Fingers Mumbai Contact Number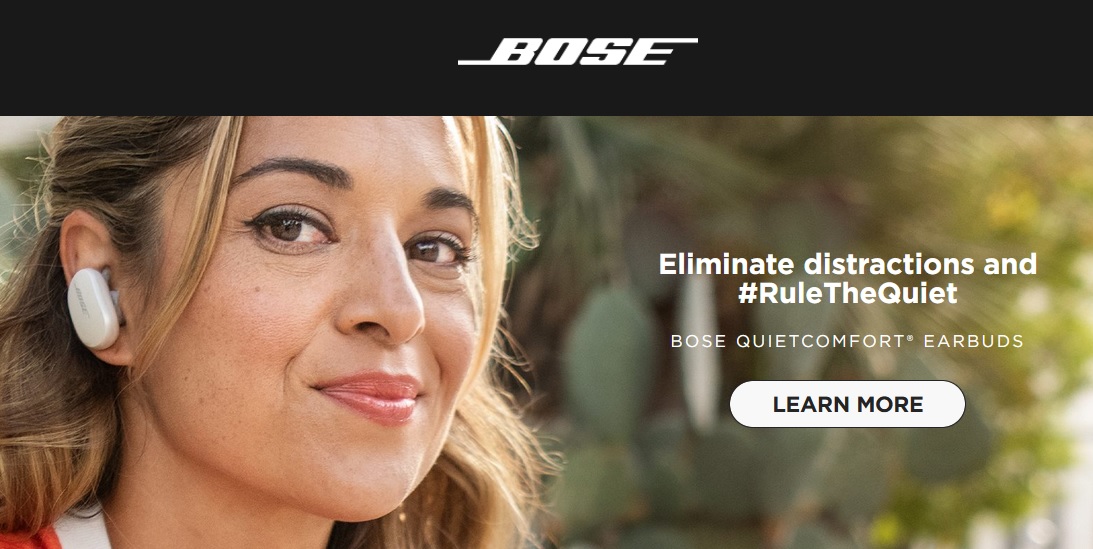 FAQ On Bose
Fequently Asked Questions FAQ On Bose
Can I install a Bose sound system into my vehicle to replace what's currently there?
** Bose does not offer any aftermarket car sound systems. And, there's a very good reason for this.
** We develop components, algorithms and software for Bose sound systems that are custom engineered for each specific car model.
** We work closely with automotive manufacturers during their planning, designing, and building phases to deliver powerful, lifelike sound experiences.
What are the warranty conditions for my Bose sound system?
** Because your Bose sound system is part of the car, any warranty you may have comes directly from the vehicle manufacturer or the dealer.
** We recommend you contact the local authorized dealer for your specific car brand with any questions.
My vehicle has Bose AudioPilot Noise compensation technology. How do I know if it's working?
** AudioPilot monitors sustained background noise and adjusts the music so you can hear it better.
** It works automatically, so you never have to adjust any controls.
What is SurroundStage?
SurroundStage signal processing uses every speaker optimally to ensure a rich and immersive audio experience within the confines of your car.
What is Centerpoint?
Centerpoint surround technology converts your music into multiple channels, so you're fully immersed in a surround sound experience.
What is SoundTrue?
SoundTrue enhancement technology improves the quality of digitally compressed music, including the kind you stream from your phone or satellite radio
What is Active Sound Management?
Active Sound Management is a smart way for manufacturers to reduce, enhance, and tune engine sounds to their precise specifications to make your ride more enjoyable.

Limited Warranty In Bose
** Bose Corporation ("Bose") warrants your product against defects in materials and workmanship when purchased directly from Bose or a Bose authorised reseller.
** This warranty is extended only to the original end-use purchaser or the person receiving the product as a gift and shall not be extended to any other person or transferee.
** The warranty is valid from the date of retail purchase for a period of 1 year and a period of 5 years for passive, non-powered loudspeakers.
** In the case of a covered warranty defect, Bose will at its option: (A) repair the product using new or refurbished parts; (B) replace the product with an equivalent new or refurbished product.
** This warranty does not cover defects or damage arising from improper use or maintenance, normal wear and tear, commercial use, accident or external causes.
** Unauthorised repair, modification or customisation of your product voids this warranty.
** For warranty service on covered defects during the warranty period, contact Bose using the contact information at worldwide.bose.com/contact for your country/region.
** Prior to providing warranty service, Bose may require you to provide proof of purchase details, including but not limited to a receipt or sales invoice.
** This limited warranty gives you specific rights that are in addition to other rights you may have under applicable laws, including your rights against the person who sold the Bose product to you.
** To the extent permitted by law, however, this warranty is the sole and exclusive warranty provided by bose.
** Bose disclaims all other warranties whether express or implied (including but not limited to any warranty of merchantability, satisfactory quality, fitness for particular purpose, title, and non-infringement), and bose's liability shall be limited to the original purchase price.