=>>

=>>

Royalkues Delhi Contact Number &...
Royalkues Delhi Contact Number & Email ID
Organisation : Royalkues
Service Name : Contact Number & Email ID
Head Office : Delhi
Industry : Online Shopping
Service/Product : Kitchen Ware, Candle Holders, Home Decor
Website : https://www.royalkues.com/
Want to comment on this post?

Go to bottom of this page.
Royalkues Contact Number & Email ID
Call : +91-9911625625, +91-7982414274
Email Id : royalkues [AT] gmail.com​​
Timing : Monday – Saturday : 9AM – 7PM (Sunday: Closed )
Royalkues Contact Address
Royalkues,
3207 Third Floor, near Mahindra Park,
Pitam Pura, Delhi, 110034, India
Related / Similar Customer Care : The Zbior Gurgaon Contact Number & Email ID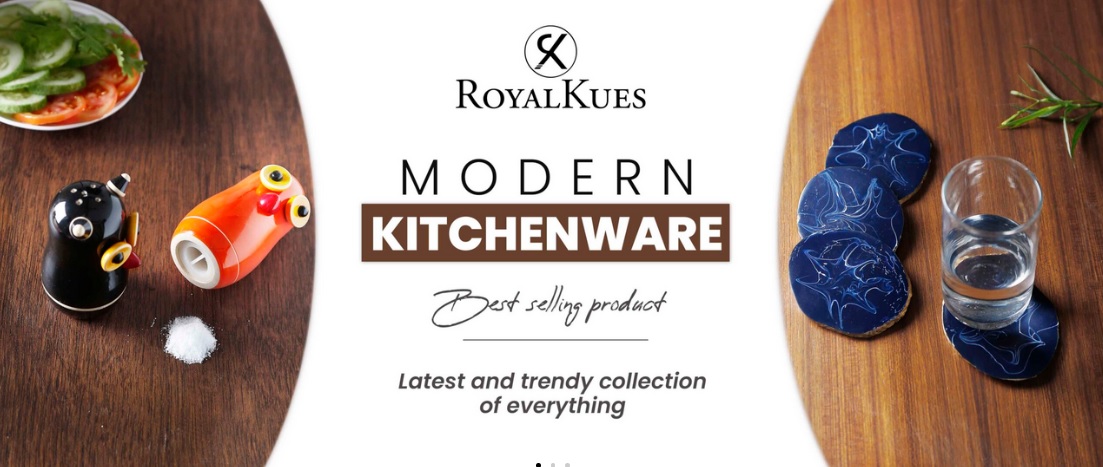 Five Home Decoration Ideas By Royalkues
** "Home Decor is not just an investment to your physical space but also to your mental health", a house whether big or small is a storehouse of love, laughter, memories, and happiness therefore, decorating it effectively is of fundamental importance. Every space in the household has its value and a bundle of memories. A small house has its irreplaceable cozy charm. People often find HOME DECORATION IDEAS for small spaces that are extremely difficult and restrictive.
** There is often a misconception that small places lack space and therefore lack the freedom for creativity and experimentation, however, your house should always reflect your aesthetic and fit your needs. Your house is a reflection of who you are and decorating it is a journey. You might come across several ideas while deciding and selecting your home decor accessories but still find yourself stuck as to how to manage them.
** Here are the 5 most important things to consider while decorating your small space. These would help you to manage the area efficiently and give your house a clean and tidy look.
1. Avoid Cluttering With Accessories
** The most important thing to keep in mind while decorating a small space is not to go overboard and avoid over-cluttering.
** The key tip here is to be creative with storage spaces. you don't want things to be scattered everywhere and therefore investing in organizers is very important.
** It increases the free space and makes your area look clean and put together.
While deciding on the accessories, look for clean things, require less space, and only opt for things that go well with your vibe.
** Arrange these in a manner that helps you organize your things and free up space without cluttering or giving a messy look.
** A room that is filled with excessive accessories tends to look even smaller than what it is.
2. Opt For Brighter Colored Decor Pieces
** Darker colors always tend to make your space look smaller and shabbier, therefore, it is right to invest in accessories that are brighter and lighter in color.
** Bright colors give the appearance of spaciousness and add an open effect to the house and are the easiest way to free up the space.
** It gives a crisp, neat, and tidy appearance and radiates positivity and cheerfulness. It uplifts the space and makes your space look bigger.
** While deciding on the accessories, always invest in those that are light-colored and brighter to accentuate the overall look of your rooms.
3. Add Planters To Your Living Space
** One of the easiest Home Decoration Ideas ways to uplift the look of your house is to add planters to your living space.
** It requires less area but adds so much grace.
Plants also bring in a lot of freshness and positivity which adds an essence of liveliness and freshness to your space.
** Planters are simple yet extremely classy which elevates your space effortlessly.
** They are affordable and pocket-friendly too and hence a perfect option when you are looking to add in few classy elements without spending a fortune.
** Wooden planters add a rustic touch to the overall space and give a classic look to it.

4. Use Multipurpose Accessories
** Investing in Accessories that solve purposes more than one is a smart way to organize and manage small spaces.
** Using multipurpose Decor items adds a charming look to your house and also serves other purposes such as storage and organization.
** Such accessories can solve your problems such as lack of space and area and give you a wider place for experimentation.
** Finding accessories like these might require more effort and research but is definitely worth the pain as it would reduce and eliminate so many home-related issues later in the future.
5. Invest In Statement Pieces
** Less space doesn't necessarily mean no creativity or no experimentation. Since the space is restricted, it is essential to look for pieces that add value to your home.
** Select pieces that are classic and leaves a statement. Don't overcrowd your space with things that would simply mean nothing to you in the future.
** Opt for timeless pieces that never go out of style and attract every eye. Such decor pieces would give your house an exclusive look and make your space look unique.
** Don't hesitate while decorating your space. Give the freedom of thought to yourself.Think outside the box.
** Don't restrict your creativity, let it all go out. A small room might lack space but does not have to lack creativity or design.
** Keep these pointers in mind and spend your money and thoughts on something worthwhile.