Mint Homez Pune Contact Number & Email ID : minthomez.com
Organisation : Mint Homez
Service Name : Contact Number & Email ID
Head Office : Pune
Industry : Furniture
Service/Product : Chairs, Sofas, Beds, Tables
Website : https://minthomez.com
Want to comment on this post?

Go to bottom of this page.
Mint Homez Contact Number & Email ID
Call : +91 8929207789
Email Id : hello [AT] minthomez.com
Mint Homez Contact Address
Mint Homez :
Lower Ground Floor, Creaticity Campus,
Yerwada, Pune, Maharashtra 411006
Related / Similar Customer Care :

SCIE Pune Contact Number & Email ID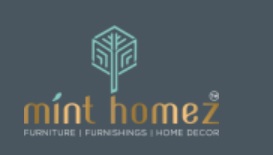 Mint Homez Chairs
** It is said that a house that doesn't have a warm comfy chair is soulless. Hence, to fill your home's soul, we design chairs that provide the best of form and functionality.
** Our contemporary dining chairs and bar chairs enable perfect form and mobility while adding distinguishing flavours of colour to your dining and living room.
** The distinctly formulated backrests and footrests help you enjoy your brief conversations over meals and drinks with your friends and family.
** If you're looking for some extraordinary furnishing chairs, you'll definitely find one of those in our furniture showrooms in Pune as we continually evolve our designs to suit the present-day lifestyle.
Mint Homez Sofas
** As you come home after a tough day at work,or an exhausting evening at a party, the only thing that helps you relax your body, mind and soul, is your comforting, delighting sofa.
** The sofas we manufacture are meant to be more than a piece of furniture; they're designed to be a part of your living roomDecor.
** Which is why our quirky designs and enticing colour palettes are amalgamated to form a range of lavish sofas which can amplify the grandiosity of your home.
** Also, for everyone looking for custom sofa makers in Pune, we empower you with the freedom of choosing your desired colour and texture of upholstery for all our designs, so you won't have to settle for what we have, but have precisely what you want.
Mint Homez Beds
** When we say 'BESPOKE', that's precisely what we mean. From deciding the right size to choosing the right mattress, we help you make your 'own bed' while exposing you to a myriad of accessories that harmonise with your bedroom design.
** We're one of those very few bed manufacturers in Punewho have established a line of bedding collection which conforms with the modern textures and structures while utilising the traditional quality goods. For us, bedding is a craft and not just a product.
** Our craftsmen pay acute attention to detail when coming up with a BED set. Every colour, material, shape, and pattern is tested in numerous combinations to invent the best awe-inspiring bed set for your bedroom.

** We ensure that along with great sleep comfort and elegant design, our beds transform your resting place into a sanctuary where you and your beloved one can find peace, joy and the feeling of togetherness. Once you visit Mint Homez, our team of designers will help you choose from our readily available mattress brands and designs effortlessly.
** The products displayed on this page are only a slight hint of the mesmerising options you'll find in ourfurniture showrooms in Pune.
Dining Tables
** Be it an in-kitchen dining space or a separate lounge space, our range of dining tables includes distinct sizes and designs that can create a comforting and delightful arrangement for every meal.
** Whatever may be the size of your family, we'll help you find the most suitable dining table that harmonizes with the style and soberness of your dining space.