Groww Bangalore Customer Care/ Helpline Number
Organisation : Groww
Service Name : Customer Care/Helpline Number
Headquarters : Bangalore
Industry : Trading
Service/ Product : Orders, Tracking, Returns, Payment, OTM, Biller or Sip Related Queries, etc.
Website : https://groww.in/
Want to comment on this post?

Go to bottom of this page.
How To Contact Groww Customer Care?
If you still need help, you may contact us via your preferred channel. You can also contact Groww's customer support team via email at support@groww.in or call our customer care number at +91 9108800604, and we will resolve your issue at the earliest. We are available 24*7 to resolve your issue.
Groww's customer care support team is available on:
In absence of response/ complaint not addressed to your satisfaction, you may lodge a complaint with

CDSL: https://www.cdslindia.com/Footer/grievances.aspx
SEBI: https://scores.gov.in/scores/Welcome.html
NSE: https://investorhelpline.nseindia.com/NICEPLUS/
BSE: https://bsecrs.bseindia.com/ecomplaint/frmInvestorHome.aspx NSDL:https://www.epass.nsdl.com/complaints/websitecomplaints.aspx
For any cyberattack issues, email cyberhelpline@groww.in or call 080 68249147.
Groww Contact Address
Vaishnavi Tech Park, 3rd & 4th Floor
Sarjapur Main Road, Bellandur
Bengaluru – 560103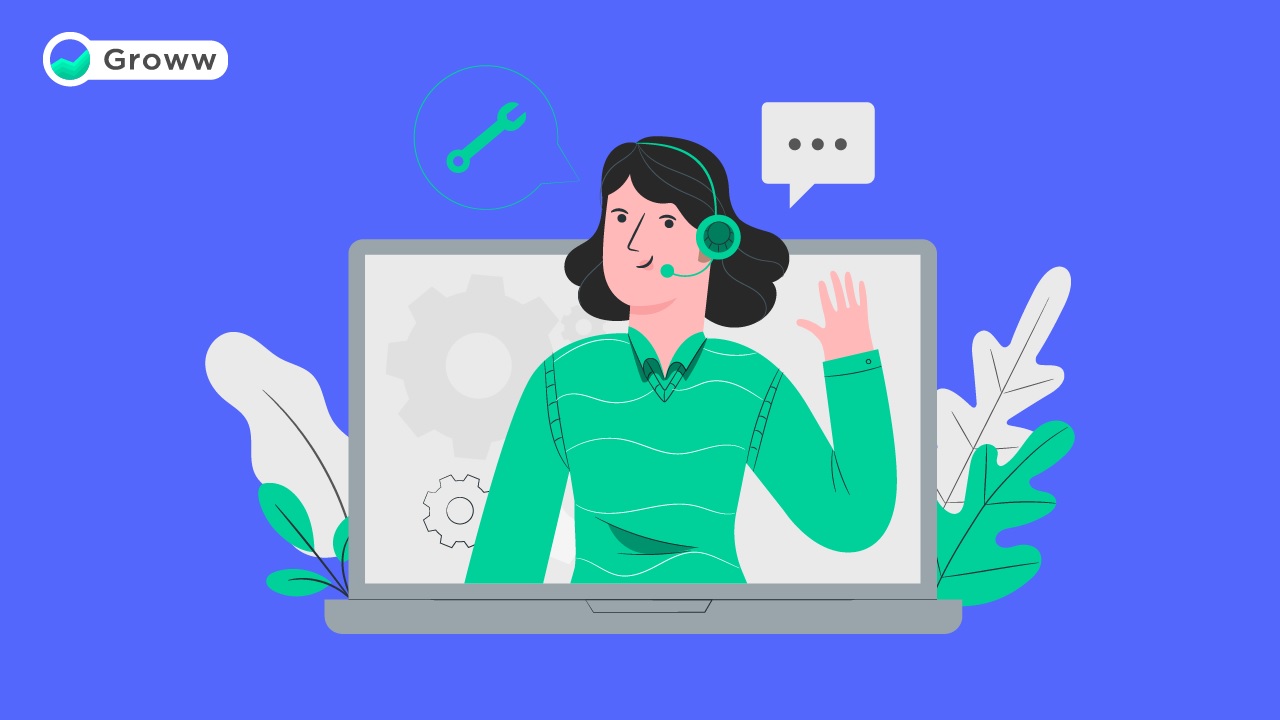 How to Access Groww Help & Support Section?
You can access the help and support section by visiting https://groww.in/help and following the steps enlisted below. Initially, there are two basic steps and the rest depends on what query you have. Each step has been explained with screenshots so that you get to understand them in a lucid way.
Step 1: Log in to your Groww account

Step 2: Once you are logged in, all you have to do is just click on your profile section which is on the top right-hand side. Under the drop-down list, you can see the " Help & Support" section as shown below. Click on it to reach the help and support section.

Step 3: Simple right? Now that you are clear with the ways to reach this section, let's see how you can find what you are looking for. As you can see the queries have been categorized and you can easily click on the tab to which your issues pertain. For instance, if you want to know about your KYC status, click on the "My Account" Tab as shown below.

Step 4: It will take you to the next page which shows some general collection of queries related to KYC, Biller, SIP, OTM, Track. For example, if you want to know your KYC status, you can simply click on the option, "What is my current KYC status?".

Step 5: You will be able to see your KYC status and take action accordingly. Similarly, you can click on any tab related to your query to and explore from the list to find your solution. In case your query is not listed, you can click on the tab "My issue is not listed here" and ask accordingly.