=>>

=>>

Provogue India Mumbai Customer Service...
Provogue India Mumbai Customer Service Contact Number
Company : Provogue India Ltd,
Head Quarters : Mumbai
Industry : Online Shopping fashion brands
Service / Product : fashion brands
Website : www.provogue.com
Want to comment on this post?

Go to bottom of this page.
Provogue Customer Service Number
Contact number :- 022-30600767
For E-commerce Order Enquiries: care AT provogue.com
Related : Make My Orders MMO Online Retail Delhi 24×7 Customer Care Number : www.customercare.gen.in/9908.html
Shipping Policy
** At provogue.com we take extra care of your ordered needs and have put in place a transparent and clear shipping policy
** We dispatch your merchandise within 24 hours of you placing an order on the website. You can expect your delivery (s) within 2 days for a major Metro location and a total of 5 working days from the date you place an order, depending on the city you reside.
** For an order that has an Imported product, the delivery of the Imported product would take close to 14 days from date of placing the order (read the FAQ to know more)
** We ship products from Mondays to Saturdays; Orders placed on Saturday would leave our processing centres only on Monday.
** We make every attempt to give you deliveries on Sundays and Public holidays depending on the state and nature of holiday.
** We do understand your urgencies and are committed to delivering your orders accurately in good condition and always on time.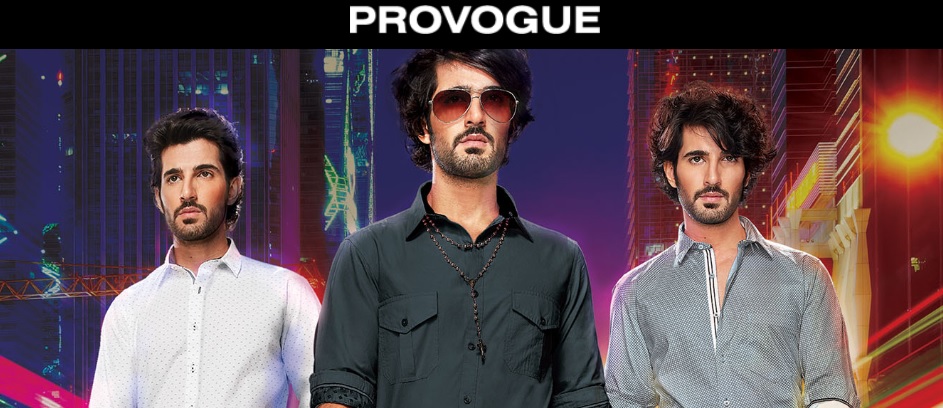 Delivery Areas :
** Provogue.com delivers to almost all locations within the country.
** There would be certain areas that we would not be able to reach due to logistical reasons,
** but services to some of these unserviceable locations could be serviced offering diplomatic charges kindly contact our customer care at 022-65565544 between 10 AM to 6 PM on Monday to Friday to know more.
** Delivery methods It would be better if someone at the delivery address is there to accept the receipt of the product. There recipient would need to provide his/ her name, relationship, signature and record the date and time as proof of delivery.
** ** If you are not at home while the courier is attempted at your door step a card would be left stating an attempt was made while you were away.
** ** The card would also give you details of our nearest delivery branch with valid telephone nos, either you may re-schedule the delivery or we would get in touch with you by end of day to know of your availability and take further instructions
** ** If you feel that the product received or at the time of receiving the parcel it is tamper with or damaged before accepting , please contact us on 022-65565544 between 10 AM to 6 PM on Monday to Friday or write to care AT provogue.com
We currently offer delivery on various payment modes as mentioned below;
** All Major Credit Cards
** Debit Cards
** Net Banking
** Cash on delivery Option (Read more on the COD facility)
Cash on Delivery (COD) :
** While placing an order on cash on delivery, kindly check the serviceability of delivery to your area. There is a limited reach when products are opted on COD.
** Kindly ensure you enter a correct pin code or you may call up our customer care executive to help you further in placing the order.
** Provogue.com .in offers "Free Shipping" anywhere in India for order above Rs.500/- ,We offer nominal shipping charges (Rs.85/-) for order below Rs.500/-
Delivery charges : (For Delivery within India)
** Provogue.com .in offers "Free Shipping" anywhere in India for order above Rs.500/-
** The Shipping policy and delivery charges may vary for the schemes with various banks
Return Policy
Easy returns :
** At provogue.com we believe in making returns easy and hassle free. If for any reason you are not completely satisfied with your purchase, please call or email us to inform about your intended return within 14 days of receiving your package.
** In the case of custom made items, we are unable to offer any returns except in the case of defects.
** All we ask is that you return the goods in a resalable condition, unused and unwashed with all original tags and packaging intact.
For reasons of hygiene we are unable to offer refunds on items such as
** Innerwear
** Socks, Handkerchiefs
** Deodorants
** Watches
Return Request Process:
** For all return/exchange order requests, the customer would need to send the product back to provogue.com within 10 days from the return order request.
** The customer will have to self dispatch the products. provogue.com will credit the customer's account with store credits equivalent to the value of self dispatch shipping charges, amounting to a maximum of Rs. 100.
In order to smoothen the return process, please follow the simple guidelines listed below
** Please call our customer care at 022-3065 3160 to open a return authorization request
** Put the product back in its original state of packing
** Ensure that the original or a photo copy of the invoice is inserted in the package
** Seal the package properly
** If possible, please send us the AWB number at care AT provogue.com to allow better tracking of your package by us
Send it to the address mentioned below:
Provogue (India) Ltd,
Parashnath Complex, D-10
Gala no 5-10, Anjur Phata Road
Valpada, Bhiwandi, 421302
Thane, Maharashtra
Refunds :
On your request, we will refund the amount through store credits on your provogue.com account or the same mode of payment that was used while placing the order i.e.
Credit/Debit/AMEX cards : We will refund it back to your card
Net-Banking : We shall credit to the account used
Cash-on-delivery : Cheque in your name or Bank transfer
** We make all effort to ensure a timely refund, however request your cooperation in case of 3rd party processing delays.
** Please refer to Terms and Conditions for further details.