=>>

=>>

=>>

Aircel Lucknow UP East Customer...
Aircel Lucknow UP East Customer Care Toll Free Number : aircel.com
Company : Aircel Ltd
Head Quarters : Lucknow
Industry : Mobile
Service / Product : Mobile Phone Operation
Website : www.aircel.com
Want to comment on this post?

Go to bottom of this page.
Aircel Toll Free Number
UP East Customer Care Toll free Number :
** For Account & Product related information Call 121 from Aircel Mobile.
Related / Similar Service : My Mobile Payments Customer Care Number
** For Complaints & Requests Call 198 from Aircel Mobile (Toll Free) or 9807012345 from Non Aircel Mobile.
SMS
SMS "Help" to 121 to receive various self-help options
Service :
** Key services
** Bill payment and info
** PocketInternet Settings
** Get your PUK code
** Locate Aircel Stores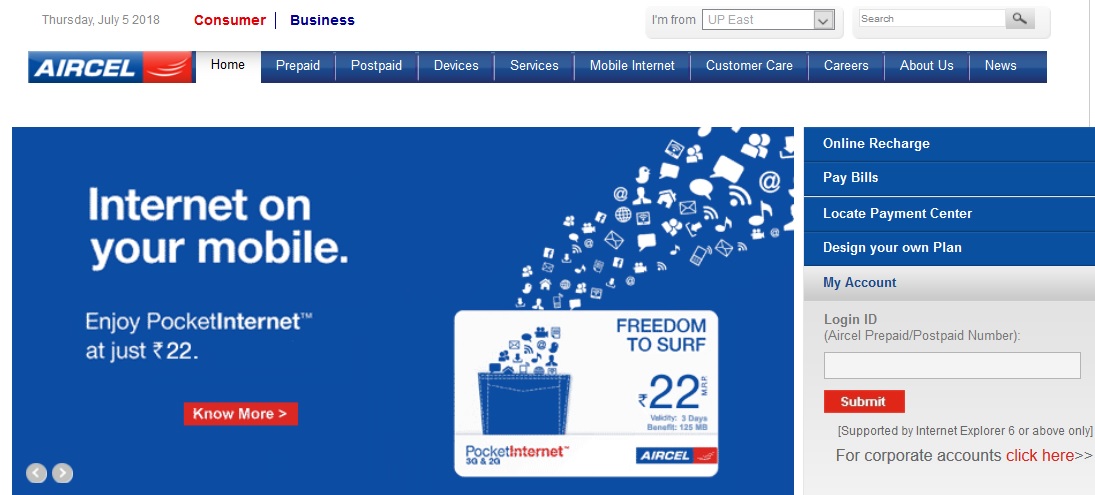 Important Information :
** Dear Customer! If you receive call/Missed call from unknown international numbers such as 00375/00423, +375/+423 about winning prizes or lottery, Pls ignore the calls and don't answer or call back.
International Roaming Helpdesk
** Talk to us while visiting abroad for any help and support on International roaming.
** Call Aircel 24×7 International Roaming helpline AT +91 9738011111 (Normal charges apply from home location and IDD call charges apply for making calls from Mobile / Landline numbers from foreign destination)
** Write to us irsupport AT aircel.co.in
Write Us :
Circle Head office:
Dishnet Wireless Limited,
Ratan Square,
3rd Floor, 20 A,
Vidhan Sabha Marg,
Lucknow,
Uttar Pradesh – 226 001.
Email Us : care.upeast AT aircel.co.in
Registered Office:
5th Floor,
Spencer Plaza,
769 Anna Salai,
Chennai – 600002.
About Us :
Aircel is India's fifth largest and fastest growing GSM mobile service provider with a subscriber base of 65.1 million. Aircel is a pan India operator with a presence across 23 circles. The company offers voice & data services ranging from postpaid and prepaid plans, 2G and 3G services, Broadband Wireless Access (BWA), Long Term Evolution (LTE) to Value-Added-Services (VAS). In addition to providing premium internet access solutions to facilitate data intensive live streaming applications, the company has also paved the way to be amongst the first to offer 3G and 4G LTE services to customers.