Paisabazaar Customer Toll Free Number & Address : Marketing & Consulting
Company : Paisabazaar Marketing and Consulting Private Limited
Head Quarters : Gurugram /Haryana
Industry : Loans and Credit Cards Compamny
Service/Product : Loan Services.
Website : https://www.paisabazaar.com/
Want to comment on this post?

Go to bottom of this page.
Paisabazaar Customer Toll Free Number
India`s No. 1 Marketplace for Loans and Credit Cards. Our aim is to make personal finance decisions easy, convenient and transparent for our customers. In less than three years, we have become the largest online platform for lending products (in terms of disbursals as per industry estimates). Loans worth Rs 350 crore are disbursed through the Paisabazaar platform every month to 450 cities and towns across India.
Related : Fynd Customer Care Number & Email Address : www.customercare.gen.in/9938.html
Toll Free Number & Email Address
In case you have any query or need any kind of assistance, please call us on 1800 208 8877 or email us at care AT paisabazaar.com. We would be delighted to answer any questions that you may have.
By logging onto Paisabazaar.com, you can save both time and money, while simultaneously getting the latest information on the financial products you seek.
Or
In case your query is not resolved to your satisfaction, you may reach out to our Customer Service Head at ServiceHead AT paisabazaar.com
Alternatively, you can also call us on 1800 208 8877 (tollfree)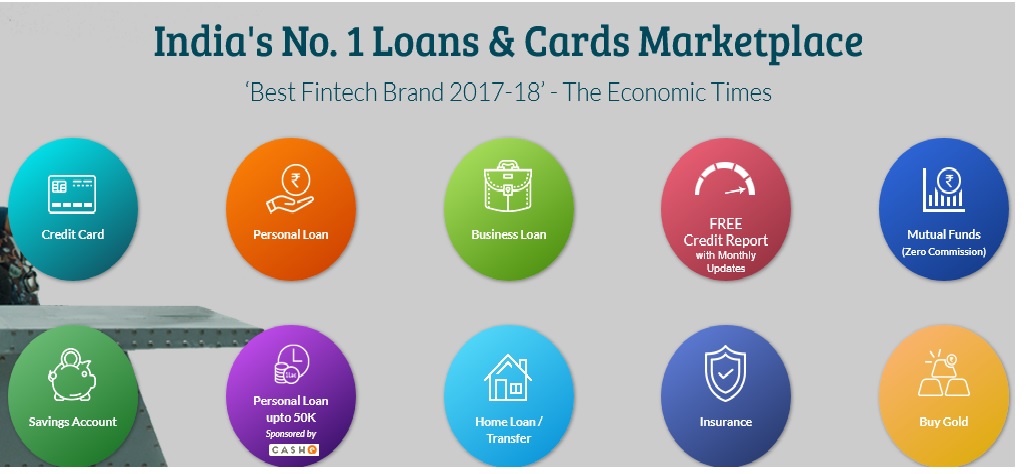 Email Us :
In case you have queries or concerns related to our products or service, please email us at with your contact details, at :
For mutual funds, drop an email at,: mutualfunds AT paisabazaar.com
For Loans/Credit Cards/Savings Account/Others, drop an email at: care AT paisabazaar.com
For your free credit report, drop an email at: creditreport AT paisabazaar.com
Paisabazaar Contact Address
You can also visit us at
Paisabazaar.com
Paisabazaar Marketing and Consulting Private Limited,
135 P, Sector 44,
Gurugram -122001,
Haryana,
Tel: 1800 208 8877
Paisabazaar FAQs
Q: Why let a website advise me?
At PaisaBazaar, all advice is based on the information entered by you on our time-tested algorithm. Over the six years since our inception, we have led the funds, insurance and loan advisory services. Our algorithm has given sound advice to millions of users, with zero error rate.
Please keep all the information handy when you visit our comparison page and always double check before submitting the data.When you solicit advice from an advisor, you become prone to human errors and biases.
Q: Why should I not get paid advice? I have a trusted financial advisor who has advised my family for years now.
On registering with PaisaBazaar, you receive free but trustworthy advice that will keep you steady for years to come. Increase your investment kitty by investing what you will save from not paying your financial advisor.
Our experience of advising millions of people over the years has made us the go-to advisor.
Q: How can I be sure that I am getting the best offer on my loan, credit card, mutual fund, or insurance?
At PaisaBazaar.com, we do not speculate. Our comparison page advises on the latest available figures (latest interest rate on the loan you choose, for example) and gives you your best option. Though human advisors share get-rich-overnight advice, only a very small percentage of people have actually achieved what was promised. We would strongly suggest that you refrain from such "get-rich-advice?? and safeguard your hard-earned money.
Q: Why PaisaBazaar?
Paisabazaar is an unbiased comparison portal for banking products. Along with making your process free from documentation hassles, we offer round-the-clock customer support that helps you plan your finances. We analyze your needs and accordingly suggest plans. We strive to make your financial planning as easy and transparent as possible.
Q: How do we help you?
At PaisaBazaar, we help you compare products, such as loans, insurance plans, and credit cards , offered by banks or financial institutions. We simplify fine print and inform you about the eligibility criteria, repayment options, types of interest rates, and other parameters.
Q: Is my information secure? How will my private information be treated?
We respect your privacy and recognize the need to protect your personal information (for example, name, address and telephone number). The information you enter is integral to your decision-making and we follow appropriate standards to ensure it's security.