MoHFW Hum Do Delhi Helpline Number : humdo.nhp.gov.in
Organisation : Ministry of Health and Family Welfare (MoHFW)
Portal : National Health Portal (NHP)
Service Name : Hum Do Helpline Number
Headquarters : New Delhi
Industry : Government
Service/ Product : Family Planning
Website : https://humdo.nhp.gov.in/help-number-tab/
You can now ask your questions about this Customer Care Contact detail.
Please go to the bottom of this page.
NHP Hum Do Helpline Number
For more information on new contraceptive choices call @1800116555
Related / Similar Service : Bureau of Immigration eVisa Helpdesk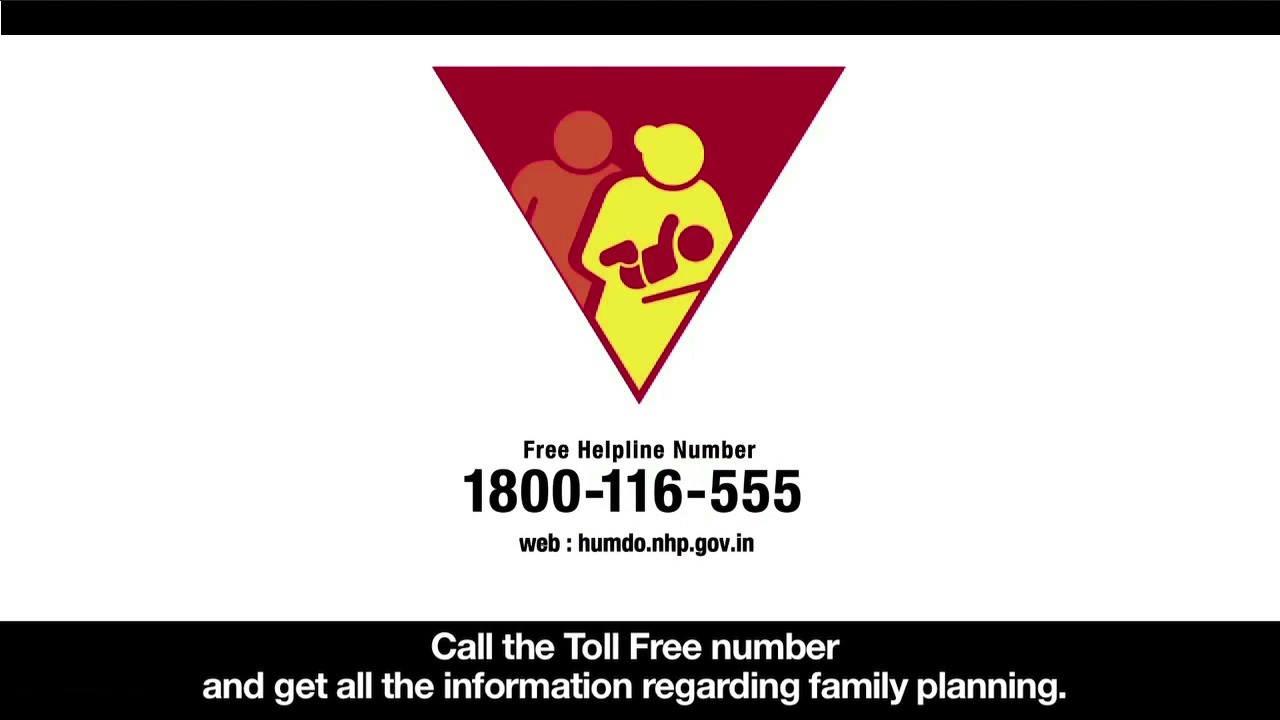 NHP Contact
For Issues or information related to Family Planning Programme Contact:
Ministry of Health & Family Welfare,
Room Nos. 452-A, Nirman Bhawan,
New Delhi – 110011
MOHFW (Ministry of Health & Family Welfare) Officials

Name

Designation

E-mail Id

Dr. Teja Ram
Joint Commissioner (I/C)
humdofp@gmail.com
Dr. S.K.Sikdar
Advisor
–
For Issues or information related to Website Contact:
Centre for Health Informatics (CHI)
National Institute of Health and Family Welfare
Baba Gang Nath Marg, Munirka, New Delhi – 110067.
Phones : 91-11-2616 5959, 91-11-2616 6441, 91-11-2618 8485, 91-11-2610 7773
CHI Officials

Name

Designation

E-mail Id

Extension

Sh. Ankit Tripathi
Additional Director
at[at]nihfw[dot]org
264
Sh. Gaurav Sharma
Deputy Director (Technical)
gaurav.sharma[at]nihfw[dot]org
262
National Family Planning Programme:
India, the second most populous country of the world, harbors 17.5% of the world's population in only 2.4% of the global land mass. Coincidentally it also houses almost 17.3% of the world's protected couples and 20% of world's eligible couples with unmet need. Therefore, large population size of India not only impacts its own but also the global health indicators.
India became the first country in the world to initiate the family planning program in 1952 with the goal of lowering fertility and slowing the population growth rate.
Since October 1997, the services and interventions under the Family Welfare Program and the Child Survival and Safe Motherhood Program have been integrated with the Reproductive and Child Health (RCH) Program, addressing aspects such as client choice, service quality, gender issues and underserved groups, including adolescents.
In 2012 the 'London Summit on Family Planning' was held against this backdrop to bring back the focus on family planning globally. It further paved the way for increased investment (by countries, national/international agencies, academia, and the private sector) in expanding access to family planning services and knowledge mechanisms to an additional 120 million women and girls in the world's poorest countries by 2020.
As a subsequent action, the Government of India adopted a new approach, which places a well-defined focus to the family planning efforts under a larger and more comprehensive umbrella of RMNCH+A (Reproductive, Maternal, Newborn and Child Health and Adolescents) program.
This paradigm shift was adopted recognizing the need and long-term goal of addressing a target free approach (beyond the simple strategy of achieving population stabilization), under the larger purview of improving maternal and child (and adolescent) health in India.
Since then, the country has accelerated its interventions to focus on the rollout of new contraceptives, institutionalization of fixed day services with aggressive focus on quality in family planning, revitalizing Postpartum and Post Abortion Family Planning services, enhanced focus on male participation, and community based schemes through ASHAs, streamlining and strengthening commodity security, Public Private Partnership etc.
The government is also harnessing the expertise of various partners in the field of advocacy, capacity building, IEC and BCC through a new focused communications campaign, programme management, quality improvement, evaluation and assessments, feasibility studies, development of resource material and E- learning modules, software development, social marketing, social franchising and provision of skilled human resource for successful implementation of the programme.