=>>

=>>

powermin.nic.in Electricity Call Center Number...
powermin.nic.in Electricity Call Center Number : Ministry of Power
Organisation : Ministry of Power
Service Name : Electricity Call Center Number
Country : Delhi
Industry : Government
Service/ Product : Electricity Services
Website : https://powermin.nic.in/en/content/electricity-call-center
Want to comment on this post?

Go to bottom of this page.
Electricity Call Center
To address the power supply related complaints on a proactive basis and provide effective, assured and timely services to the customers several power distribution companies and state electricity boards have set up an Electricity Call Centers.
Related / Similar Contact : MSEDCL Web Self Service Customer Care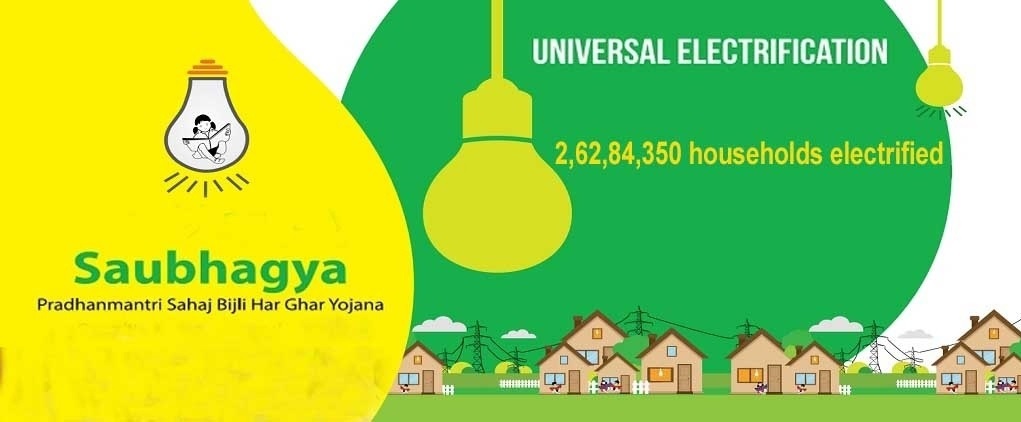 These call centers work round the clock to receive customer complaints through several channels such as telephone, fax, email, etc. The telephone number 1912 is specifically allotted to Electricity Call Centers for handling power supply related complaints.
The customer complaints are registered and forwarded to the field personnel for timely action and rectification. The status of the complaint is periodically tracked and updated.
The customer can know the status of the complaints registered by contacting the call center personnel. In case the complaint is not resolved within a specified time limit, the complaint is escalated to the notice of higher authorities for expediting the resolution process.
The Electricity Call Centers are managed through specially designed software solutions, which form the backbone of operations. The software deployed may vary from technically advanced to simple solutions.
The software generally comprise of Contact Management Solution and/or Process Monitoring Solution. These call centers are either managed by the utility's personnel or outsourced to third parties.
Electricity Call Centers have been implemented in the states of Tamil Nadu, Andhra Pradesh and Karnataka. In the states such as Rajasthan, Delhi, Madhya Pradesh, etc the call centers are at the various stages of implementation.
With the help of these call centers the distribution utilities have been able to conform to the stringent service levels defined by their respective state Electricity Regulatory Commissions.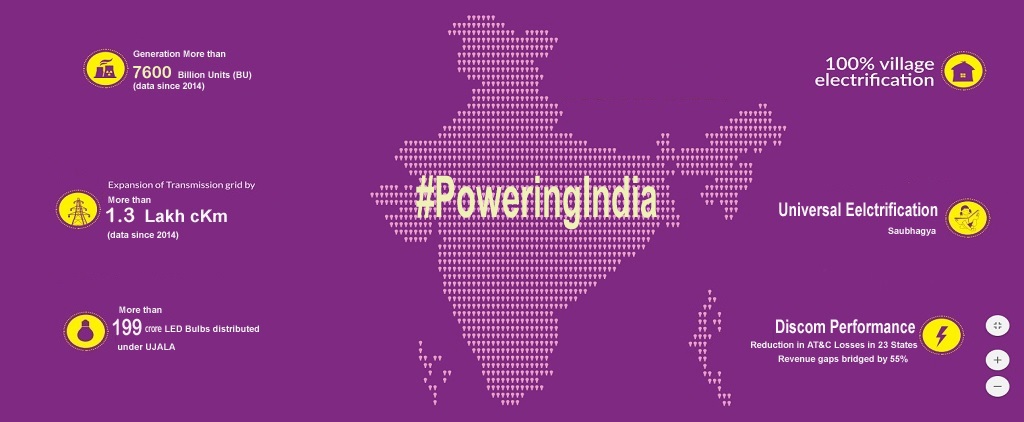 Other Contacts
Office of Minister of State :
Room No

Name and Designation

Office Telephone Number

Office Fax Number

Extension

Email

201

Shri R.K. Singh

Hon'ble MoS

(Independent Charge)

011-23717474

011-23710411

011-23710065

011-23710065
—
200-B

Shri Manoj Kumar Singh, IAS

Private Secretary

011-23717474

011-23710411

011-23710065
231
207
Shri Nishant Kumar Tiwary, IPS
OSD
011-23717474
011-23710411
011-23710065
131
200-C

Shri Ravindra Kumar Singh

011-23727474
011-23710065
347
201

Shri Sanjay Prakash Bhatnagar

Additional Private Secretary

011-23717474
011-23710065
112,104,105
200-A
Shri Alok Kumar Singh
Assistant Private Secretary
011-23717474
011-23710065
151
101

Shri Praveen Kumar

Under Secretary

011-23717474

011-23710411

011-23719205

011-23710065
180
Head of Division Desk Section:
Room No

Office/Section/Div

Name (Post Name)

Tel(O)

Auto

204

205

Secretary

Shri Sanjiv Nandan Sahai (Secretary)

Shri Lavit Robertson (Sr. PPS)

Shri Sajal Kumar Mitra (PS)

Shri S. Balasubramanian (PS)

2372-1487

2371-0271

2371-1316

224

267

264

402
415
Additional Secretary & Financial Adviser
Shri Ashish Upadhyaya (AS& FA)
Shri Pawan Kumar (PS)
2371-4009
209
217
419418
Additional Secretary (Hydro, Distribution, Vigilance)
Shri S.K.G. Rahate (AS)
Smt. Moni Kuntala Sengupta (PPS)
Shri R.S.B. Sinha (PS)
2371-5378
226220
413

413

Additional Secretary (Thermal, Transmission, IC, DVC, UMPP, IPP and Fuel Supply.)
Shri Vivek Kumar Dewangan (AS)
Mrs. Rita Dhiman (PPS)
2371-0171
252
253
453
208

208

Senior Adviser (Policy & Planning, Power Projects Monitoring, e-Samiksha & PRAGATI Portal, Climate Change, Training & Research (Including CPRI & NPTI) Energy Conservation & Bureau of Energy Efficiency, Parliament, OL, Public Grievances, RTI, Reservation,)

Shri Raj Pal (Senior Adviser)

Smt. Pushpa Rani Rao (Sr. PPS)

2371-5595
230

415

415415
Joint Secretary (Transmission, Information Technology)
Shri Mritunjay Kumar Narayan (JS)
Shri Anil Kumar (PPS)
2371-4367
254285
209

209

Joint Secretary (Distribution, Hydro, Admin)
Shri Tanmay Kumar (JS)

Shri Ajay Nagpal (PPS)
Shri Ajay Kumar Gupta (PPS)

2371-4168
344

348

408

415

Joint Secretary (OM, R&R (including administration of National Electricity Policy, Tariff Policy, CERC, JERC, APTEL and std. Bidding Documents)

Shri Ghanshyam Prasad (Joint Secretary)

Smt. Suman Dhingra (Sr. PPS)

2371-0389
305

247

221218
Chief Engineer (Thermal)
Shri Sanjeev Kumar Kassi (Chief Engineer)Shri S.V Ramesha (PS)
2371-4100
228319

220-A

222-A

Dir (DDUGJY, SAUBHAGYA & IT, RE, IPDS, Distribution Reforms, Power Finance Corporation, National Electricity Fund, Smart Grid)
Shri Vishal Kapoor (Dir)
Shri Ashok Kumar Khurana (PPS)
2371-4000

232

318

223-A
218
Dir (Hydel-I (THDC,NEEPCO & NE States))

Shri R.P Pradhan (Dir)

Shri Rajinder Singh (PS)

2371-7753
278
259
220
415
Dir (Powergrid, Trans)

Shri Goutam Ghosh (Dir)

Shri Radheshyam Kathuria

2371-6674
204
242
223
Dir (R&R)

Shri Sandeep Nayak (Dir)

Shri Sunil Kumar (PS)

2371-5250
243

369

417
415-B
Dir (IPC,UMPP, FSC & EV)

Shri Pawan Kumar Kalarwal (Dir)

Smt. J. Bhuvneshwari (PPS)

2371-1394
208
279
N.Bhawan
N.Bhawan
Dir (Energy Conservation & Public Grievances)

Smt. Meera Shekhar (Dir)

Smt. Sunita Verma (PS)

2306-3497
—

Cabin-IV

415

Dir (SC/ST Cell, Record & Cash)

Shri G. Muthuraja (Dir)

Ms. Saroj Devi (PS)

2375-2497

288

295

429
Dir (Distribution)
Shri Annepu Suresh (Dir)
2335-3320
330
434
432
Dir (Admin I, Admin II, Admin III, IC & Vigilance)

Shri Suman Chatterjee (Dir)

Shri Raj Kumar (PPS)

2373-8817
287

402

427
DS (Hydel-II (NHPC, BBMB, SJVNL and Hydro policy matters))
Shri Vishal Pal Singh (DS)
Smt. Rashu Bahl (PS)
2372-3828
255
Cabin-III
218
DS (Parl,Coord)

Shri Ravindra Nath Singh (DS)

Smt. Durga Jagdeswari (PPS)

2371-1712
256
333
Cabin-I
415
DS (Bud, Fin.)

Shri Narendra Kumar (DS)

Shri Anil Kumar (PS)

2371-7196
262
216
225
DS (OM, P&P)
Shri Devashish Bose (DS)
Shri Rajender Prasad (PS)
2371-7737
258
222-A
DS (R&R)
Shri Devranjan Chattopadhyay (DS)
2372-0265
235
Cabin-II
DS (Parliament, Reservation, Griv. RTI)
Shri Sita Ram Meena (DS)
2335-2913
505
433 (NIC Cell)
Sr. Technical Director (NIC)
Technical Director (NIC)
Technical Director (NIC)
Shri R.K Sharma (Sr. Tech. Director)
Shri Sunil Sehgal (Tech. Director)
Shri Jaspal Singh (Tech. Director)
2332-4772
373

273

622
217
JD (OL)
Shri Amit Prakash JD (OL)
Shri Satyavir (PS)
2373-6275
215
379
26
US (Thermal, DVC)
Shri A. S. Bisht (US)
2376-6236
289
219
US (H-II & BBMB)
Shri Kundan Kumar (US)
2370-5841
222
634
US (Power Grid)
Shri Sanjeev Jain (US)
2373-0264
291
24
US (UT & SIB)
Shri Narender Singh (US)
2371-5507
355
26
US (FSC,UMPP,EV)
Shri Suman Mazumdar (US)
2332-4357
290
123
US (IPDS)
Smt. Bimelsh Pawar (US)
Ms. Jaya Chaudhary (Steno.)
2370-8051
214
123
US (Coord.)
Smt. B. Neeraja (US)
2371-9637
206
26
US (DVC, State Thermal)
Shri Nishat Kumar (US)
2332-4359
212
426
US (Fin.)
Shri Prafull Kumar Sinha (US)
2332-4359
275
632
US (Hydel-I)
Shri Mukesh Sawhney (US)
2332-4357
293
634
US (Trans.)
Shri Bihari Lal (US)
2332-5242
294
26
US (Bud.)
Shri Prem B.S.Dinker (US)
2375-2495
367
632
US (NHPC)
Shri Anil Bajpai (US)
2371-5507
300
123
US (PFC, Records)
Smt. C. Thenmoli (US)
2371-1302
303
N. Bhawan
US (EC)
Shri Arun Agarwal (US)
2371-9710
—
26
US (P&P)
Shri Rattan Kumar Das (US)
2371-5507
322
225
US (Admin-II)
Shri Hausuanthang Guite (US)
Shri Prakash Mahto (PS)
2371-5327
211
22
US (T&R)
Shri Nimai Adhikary (US)
2335-8267
310
26
US (General Admin & Cash)
Shri Sanjeev Mamgain (US)
2371-5507
212
26
US (RTI, Reservation & Grievances)
Shri Aswani Kumar Daveshwar (US)
2371-5507
280
415
US (OM)
Smt. Rita Singh (US)
2371-5507
277
426
US (V&S, IT)
Shri Dilip Kumar (US)
2371-4169
245
432
Asst. Dir (P&P)
Miss. Sucheta Sharma (Asst. Dir)
2371-5507
345
217
Asst. Dir (OL)
Shri Anil Kumar (Asst. Dir)
2371-5507
239
24
SO (Admin-I)
Shri Sanjay Kumar(SO)
2371-5507
210,320
222
SO (Admin-II)
Shri V. Srinivasan (SO)
2371-5507
236,317
22
SO (Admin-III)
Shri Paritosh Gupta (SO)
2371-5507
310
622
SO (RE)
Shri Raja Ramaswamy (SO)
2371-5507
296
415
SO (OM)
Shri Naresh Kumar (SO)
2371-5507
257
123
SO (Coord)
Shri Prakash Halder (SO)
2371-5507
328
123
SO (NEF)
Shri Ghanshyam Vashisth (SO)
2371-5507
380
432
SO (UMPP)
Smt. Indu Gupta (SO)
2371-5507
263
634
SO (IPDS)
Shri Naveen Chandra Joshi (SO)
2371-5507
292,343
123
SO (IT)
Smt. L. Neichong Khongsai (SO)
2371-5507
370
219
SO (H-II)
Shri Vikal Kumar (SO)
2371-5507
456
426
SO (Fin.)
Shri Mukesh Kumar(SO)
2371-5507
275
123
SO (PFC)
Shri Pankaj Kumar Srivastava (SO)
2371-5507
339
218
SO (BBMB)
Shri Bhagwan Saini (SO)
2371-5507
233
622
SO (Thermal-I)
Shri Sunil Kumar Sah (SO)
2371-5507
321
622
SO (Thermal-II)
Shri Chittaranjan Acharya (SO)
2371-5507
321
632
SO (Hydel-I)
Shri Vikram Kamble (SO)
2371-5507
322
632
SO (NHPC)
Shri Surjit Shaw (SO)
2371-5507
507
222-A
SO (R&R)
Shri Rajesh Kaushik (SO)
2371-5507
234
218-A
SO (Cash)
Shri Basant Kumar (SO)
2371-5507
237
430
SO (RTI)
Shri Rajnish Dayal Mathur (SO)
2371-5507
358
217
SO (Parl.)
Shri Anil Kumar Sharma (SO)
2371-5507
240
26-A
SO (IPC)
Shri Shubhash Chand (SO)
2371-5507
213,349
18
Library Incharge
Smt. Alpana Bansal
2371-5507
203,337
22
Caretaker
Shri Mahesh Chandra
2371-5507
202
22
(Protocol Officer)
Shri I.J Virmani
2371-5507
202
26
(Stationery, IT)
Shri Ravindra Kumar
2371-5507
201
200-B
AGM (NPMC)
Shri Jaydeep Saxena
2376-6407
272
123-A
GM (IPDS)
Shri Kamlakar Singh
2331-9108
311