Fabrento Delhi Contact Number
Company : Fabrento
Head Office : Delhi
Industry : Furniture
Service/Product : Bed ,Sofa ,Wardrobe
Website : https://www.fabrento.com
Want to comment on this post?

Go to bottom of this page.
Fabrento Contact Number
Call : 011 42249800
Email : hello [AT] fabrento.com
Timing : 10am – 6:30pm
Fabrento Contact Address
Fabrento Delhi Office :
R.K. Ashram Marg (Gole Market),
adjoining DDA Park, Delhi 110001
Related / Similar Customer Care : Beth Lifestyle Bangalore Customer Care

FAQ Of Payment Method and Pricing On Fabrento
Frequently Asked Question FAQs Of Payment Method and Pricing On Fabrento
1. What is the minimum period of subscription?
** The minimum period of subscription is 3 months.
** You can also opt for 6, 9, or 12 months of tenure.
2. When should I pay the rent? What if I get delayed in the process?
** You are required to pay the monthly rent before the 5th of every month.
** The first month rent is adjusted according to the date of delivery.
** After the due date, you'll be charged a 1.5% interest rate until the monthly rental is paid.
3. What are the payment methods available for paying the deposit and rent?
** The deposit is to be paid online while booking your subscription with us.
** This deposit will be refunded if you cancel your order before 2 days of the delivery or after your rental tenure ends.
** For monthly rental, we will send you an invoice with a payment link on your registered email id.
** Payment can be made via net banking, credit/debit card.
4. What extra benefits can I avail for renting the furniture for a longer time period?
** We aim at making our customers happy with our service.
** You can avail offers for your rental subscription by calling us at 011 39585883 with our customer experience team.
5. Can I pay upfront for my rental tenure?
** Yes, you can. Additionally, you will be getting an extra discount upon paying upfront for your subscription.
** Just write to us at support [AT] fabrento.com or call us. We will be happy to serve you.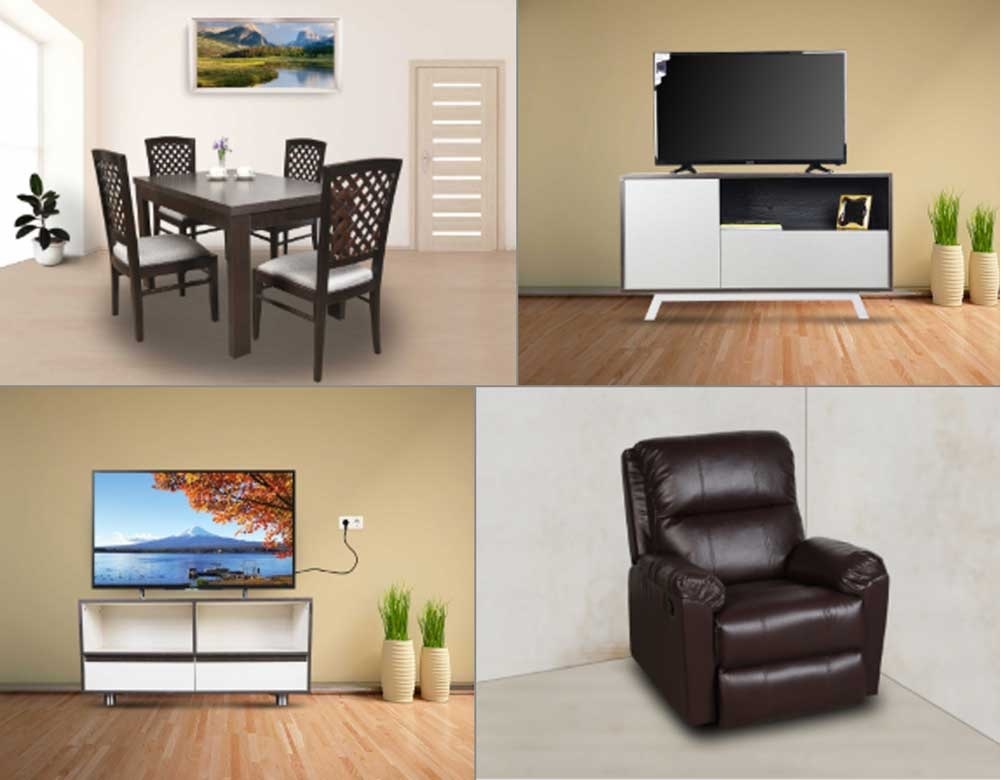 Delivery Policy Of Fabrento
Delivery and installation is free under following conditions:
** Monthly hire fee is minimum 499. And lift facility is available to carry the items, or in case of no lift, the floor is either Ground, 1st or 2nd.
** In case of lower hire fee, one time upfront delivery charge would apply.
** Extra charges would be levied for delivery and installation for more than 2nd floor without lift.
** The same has to be paid in cash at the time of delivery.
** Delivery of products would be done in 3-7 days post verification of documents. In case of deviation, we keep it informed.
** Customer would be intimated of delivery status and timings a day in advance by the Customer Experience team.
** Furniture is delivered and set up by our in-house Fabrento team the entire furniture for 3 rooms is set up within 2-3 hours.
** In case of partial, damaged or incorrect delivery, the replacement is done in 72 hours.
** We adhere strictly to our delivery time lines confirmed earlier by our in-house Customer Care team. In rare instances when delivery is delayed, we inform our customers two hours in advance for any delay.
** There are no maximum number of delivery attempts. Customer is contacted repeatedly and attempts are made till delivery is completed.
** We attempt to complete delivery in 48 hours.