=>>

=>>

Chetak Aurangabad Contact Number &...
Chetak Aurangabad Contact Number & Email ID
Organisation : Chetak
Service Name : Contact Number & Email ID
Head Office : Aurangabad
Industry : Automotive
Service/Product : Electric scooter
Website : https://www.chetak.com/
Want to comment on this post?

Go to bottom of this page.
Chetak Contact Number & Email ID
Call : 7709084000
Email Id : customersupport [AT] chetak.com
Timing : 9AM to 8PM
Chetak Contact Address
Chetak, Aurangabad
KTM Showroom, Pagariya Auto
Shop No. 6, ABC Complex, Adalat Road,
Konkanwadi, Aurangabad – 431 001
Related / Similar Customer Care : OLA Electric Bangalore Contact Number & Email ID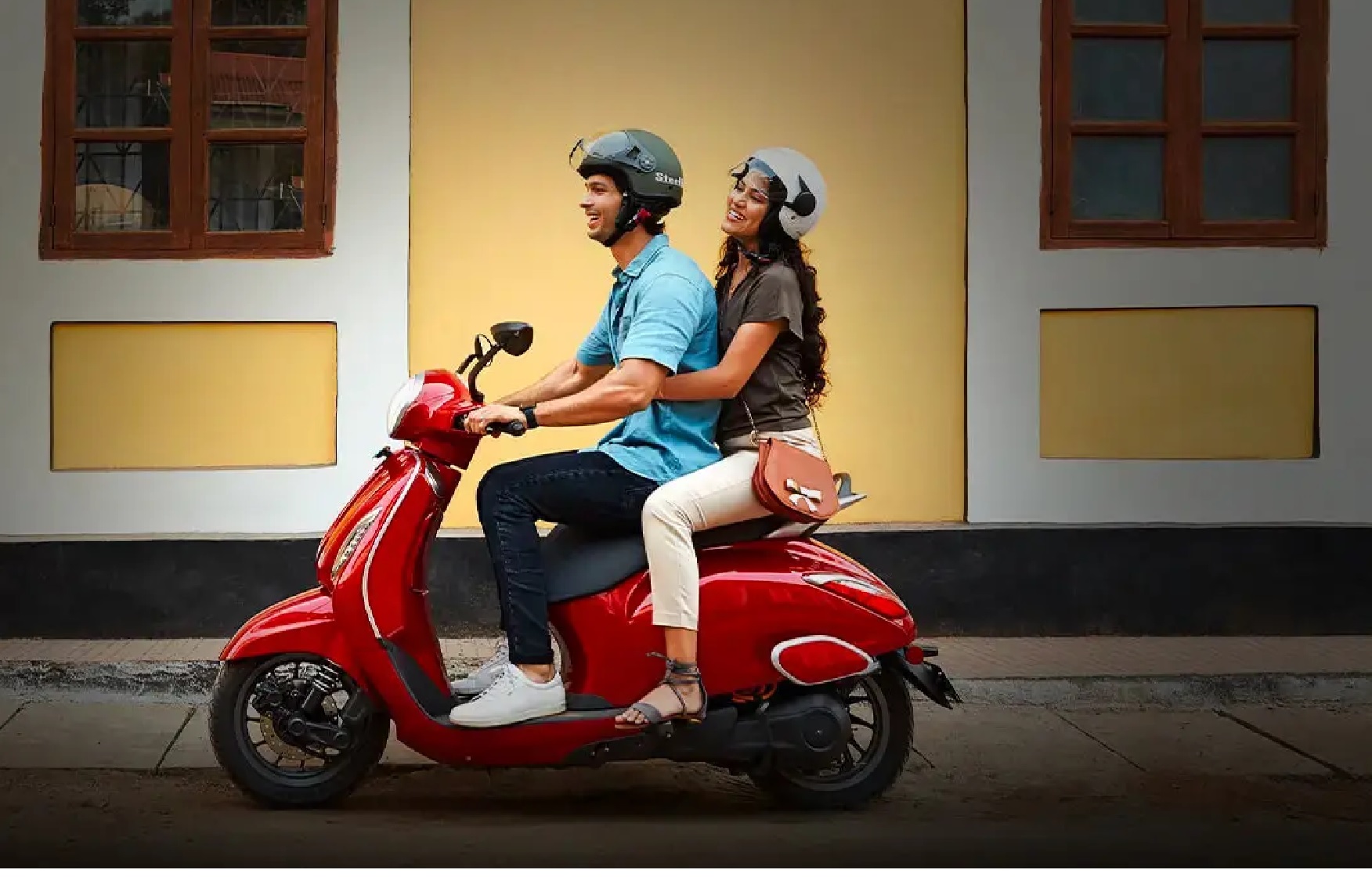 FAQ On Chetak
Frequently Asked Questions FAQ On Chetak
About Chetak Models and Colours
1. What are the different colours available for Chetak?
** Chetak is available in Premium model.
** Chetak premium is offered in four different colours – Hazelnut, Velluto Russo (Red), Indigo Metallic (Blue), and Brooklyn Black.
2. What are the ride modes available to drive Chetak?
** Chetak offers 3 ride modes.2 Forward – Eco and Sports and 1 Reverse.
** In Eco Mode, the Chetak automatically detects your need for extra power and can switch to Sports mode and then back to Eco Mode.
** The Reverse mode allows you to gracefully back out of parking slots.
3. What is a range of Chetak on a full charge?
** The Chetak has a class-leading range of 90 km (under IDC as per AIS 040) in Eco Mode on a full charge with a new battery.
** The range obtained by a user shall depend on factors such as: age of the battery, road and traffic conditions, changes in elevation, tyre condition and inflation, riding style, load on the vehicle, use of electrical accessories such as lamps and horn and mobile phone charging etc.

4. How do I charge a Chetak?
** You may use any normal 220V, 5A, 3 pin earthed socket to Charge your Chetak with the provided Chetak charging cable and pin adapter.
** In such a case, the consumer is responsible for any damage to the Chetak onboard equipment due to voltage above 270V rms or any other electrical issues or malfunction at charging place.
** In addition, you may purchase Chetak branded home charging Box, that protects your charging cable and Chetak from voltage and current surges from the electricity supply line.
** It also secures your Chetak charging cable so that it can be connected and disconnected only by the owner.
** While it is not compulsory for you to purchase a home charging box, it is strongly recommended that you do so.
5. How long does the battery last on Chetak electric scooter?
** The Chetak lithium-ion battery is designed to last for 70000 kms which normally takes 7 years, provided the user ensures the lithium-ion battery is kept charged above 15% of capacity and used regularly.
** We offer a warranty of 3 years or 50000 kms (whichever comes earlier).
** In all lithium-ion battery Electric Vehicles the battery capacity, and hence specified range, reduces with time, use and cumulative charge-discharge cycles.
** A lithium-ion Battery is considered acceptable and within specified life when it has upto 70% capacity of a brand new battery.